Golf Performance Assessment
Body
Shirley Ryan AbilityLab's Golf Performance Assessment is a comprehensive assessment of your golf-game fitness. Our team of physical therapists will evaluate your swing and movements through a specialized medical lens.
The assessment includes a number of measures:
Titleist Performance Institute screen
Mobility and power testing
Swing analysis using a GC3 launch monitor
The result? A better understanding of your golf swing, positioning and movements, as well as an opportunity to improve your golf efficiencies and longevity on the course.
Price:
$350 for 1-hour assessment
Register:
To register, call 312.238.5001
Golf Performance Class
Body
This eight-week, small-group class is open to anyone — including patients and golfers in the community — who wants to improve their golf game while reducing injury risk.
The in-person weekly sessions will focus on the primary physical components of golf:
Flexibility
Balance & Stability
Strength
Power Output
Our specialists will set specific goals for each week, enabling you to create a new exercise regime. This highly targeted and comprehensive routine will enhance club-head and ball speed. It will also help you increase carry distance while keeping you strong and nimble.
Price:
$45 one-time registration fee
$240 for 8-week class
Register:
To register, call 312.238.5001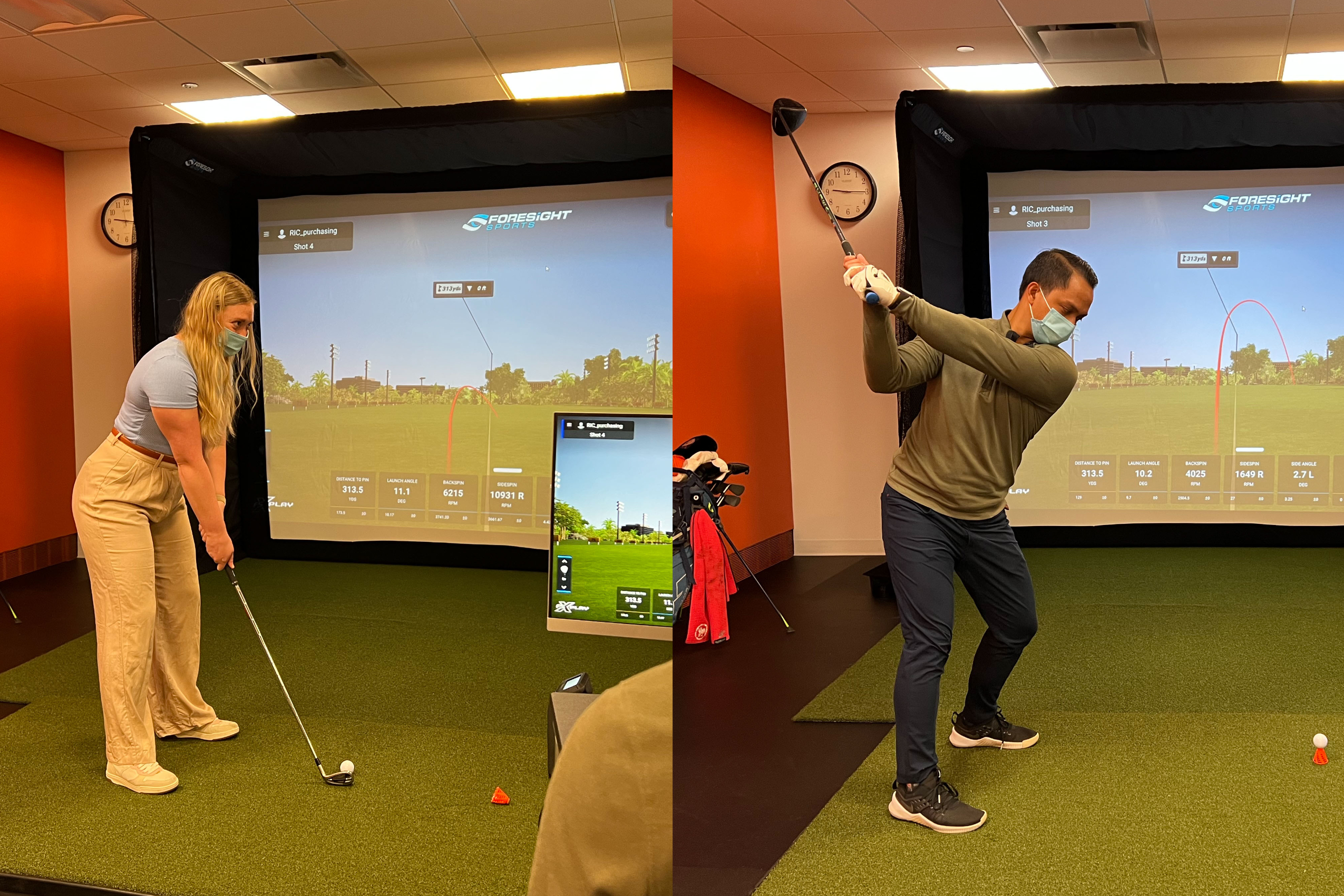 Body