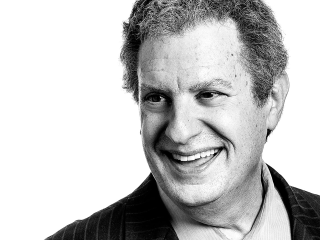 Elliot J. Roth, MD, FACRM
Position
Brain Injury Medicine Fellowship Program Director
Attending Physician, Brain Innovation Center
Paul B. Magnuson Professor and Chairman of PM&R, Northwestern University Feinberg School of Medicine
Practicing since 1986
Joined staff in 1986
Phone Number Description
Phone
About Me
About Me
Elliot J. Roth, MD, is an Attending Physician in Shirley Ryan AbilityLab's Brain Innovation Center. He is board-certified in Physical Medicine & Rehabilitation (PM&R) and Brain Injury Medicine. Additionally, he is the Paul B. Magnuson Professor and Chairman of PM&R at Northwestern University's Feinberg School of Medicine and Chairman of the Department of Rehabilitation Medicine at Northwestern Memorial Hospital. Previously, he served as Senior Vice President and Medical Director for the Rehabilitation Institute of Chicago (now Shirley Ryan AbilityLab).
Dr. Roth brings more than 30 years of experience in rehabilitation patient care, research, teaching and program leadership for patients with traumatic brain injury, stroke, spinal cord injury and other neurological conditions. His research and academic interests focus on novel methods to enhance recovery, improve functional outcomes and prevent associated medical conditions for people with disabling conditions.
He currently is the Project Director of Shirley Ryan AbilityLab's Rehabilitation Research and Training Center (RRTC) on health and function dedicated to enhancing community living for people with physical disabilities. He recently completed an RRTC grant on stroke rehabilitation, which he led for more than 20 years. He is the Principal Investigator on several other research projects focused primarily on neurorehabilitation, including an NIH-supported project on stroke-induced hand dysfunction. He has published more than 180 papers on neurorehabilitation, and he holds a patent on a method and apparatus for artificially stimulating cough reflex in people with spinal cord injuries.
In addition to his research, teaching, and administrative responsibilities, Dr. Roth has an active medical practice focusing predominantly on patient rehabilitation management. A passionate supporter of the team approach to care and research, Dr. Roth emphasizes interdisciplinary collaboration in his clinical and academic activities. He is widely recognized as a leading expert in interdisciplinary neurorehabilitation and has been honored with many awards from national organizations.
Dr. Roth earned his Doctor of Medicine from Northwestern University. He completed his internship at Cook County Hospital and his residency through the McGaw Medical Center of Northwestern University/Shirley Ryan AbilityLab. He previously served on the Board of Directors for Access Living and now serves on boards for a number of other non-profit organizations.
Location
Shirley Ryan AbilityLab
355 East Erie
Chicago, IL 60611