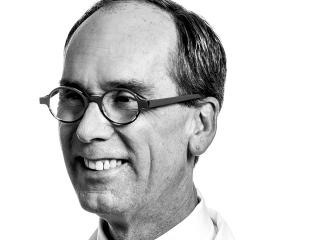 Richard L. Harvey, MD
Position
Clinical Chair, Brain Innovation Center
Wesley and Suzanne Dixon Stroke Chair, Stroke Rehabilitation Research
Practicing since 1992
Joined staff in 1992
Phone Number Description
Phone
About Me
About Me
Richard L. Harvey, MD, is the Clinical Chair of Shirley Ryan AbilityLab's Brain Innovation Center, and the Wesley and Suzanne Dixon Stroke Chair of Stroke Rehabilitation Research. He is also a Professor of Physical Medicine and Rehabilitation, and Physical Therapy and Human Movement Sciences at Northwestern University Feinberg School of Medicine. 
Dr. Harvey's research focuses on novel approaches to task-oriented therapy and the role of neuromodulation as an adjunct to movement recovery after stroke. He was the lead investigator of the NICHE (Navigated Inhibitory rTMS to Contralesional Hemisphere) and E-FIT (Electric Field Navigated 1 hZ rTMS for Post-stroke Motor Recovery) multicenter trials on navigated brain stimulation for upper-limb recovery after stroke.
In addition, his research has included studies on neuromodulation for post-stroke dysphagia, pain management after stroke and the treatment of limb spasticity for both arm and leg. 
He earned his medical degree from the University of Michigan Medical School and completed residency training at the University of Toledo College of Medicine and Life Sciences. He did additional research training as a research fellow at the Rehabilitation Institute of Chicago (now Shirley Ryan AbilityLab) and Northwestern University (1992-93) and participated in the Rehabilitation Medicine Scientist Training Program sponsored by the National Institutes of Health (NIH) and the Association of Academic Physiatrists (AAP). 
Dr. Harvey is the winner of the Sarah Baskin Award for Excellence in Research (1994), Mentor of the Year Award (2006), a Golden Apple award for excellence in resident teaching (2010) and Teacher of the Year (2016).
Co-editor of the textbook Stroke Recovery and Rehabilitation, Dr. Harvey also co-authored the American Heart Association clinical guidelines for stroke rehabilitation.
He is past Chairman of the Stroke and Neurological Diseases special interest group of the Academy of Physical Medicine and Rehabilitation, and past Chair of the Clinical Rehabilitation section of the program committee for the American Stroke Association International Stroke Conference. He has served as Chair of the Stroke Rehabilitation and Recovery Council of the American Heart Association. He is also the Director of the Department of PM&R resident research training program for Northwestern University Feinberg School of Medicine.
Location
Shirley Ryan AbilityLab
355 East Erie Street
Chicago, IL 60611
Education & Training
Education

Credential

1984 - 1980

University of Michigan Medical School, Ann Arbor, Michigan, MD
Residency

Credential

1988 - 1989

University of Toledo Medical School, Intern

1988 - 1992

University of Toledo Medical School, Resident
Fellowship

Credential

1992 - 1993

RIC, Stroke Rehabilitation

1993 - 1994

Northwestern University Medical School, Stroke Rehabilitation Research

1997 - 2000

National Cneter for Medical Rehabilitation Research/National Institute of Health, Rehabilitation Institute of Chicago, Chicago, Illinois, Advanced Stroke Research Fellowship
Honors & Awards
Teacher of the Year

Department of PM&R, RIC, 2016

Teacher of the Year

Department of PM&R, RIC, 2010

Residency Program Mentor of the Year Award

Department of PM&R, RIC, 2006

Stroke Chair, RIC

Wesley and Suzanne Dixon, 1997 - Present
Sarah Baskin Award for Excellence in Research

RIC, 1994
Certificates & Licenses
Board Certified

Physical Medicine and Rehabilitation (PM&R) Licence, Physician and Surgeon Illinois
Grants
Translation of In-clinic gains in daily life after stroke

Washington University in St. Louis
, 2017 - 2022

Multimodal Treatment for Hemiplegic Shoulder Pain

Case Western Reserve University
, 2016 - 2019

A wearable myoelectric computer interface to reduce muscle co-activation in acute and chronic stroke

Northwestern University
, 2016 - 2018