Objective
We are conducting a research study that will help us understand how to better schedule speech and language therapy. The therapy can be done from home on either your personal computer or laptop that we will lend to you.
If you should qualify:
You will receive 10 hours of conversational therapy over 2 or 5 weeks.
You will be required to attend assessment visits (online via Zoom or in-person) before and immediately after the treatment, and at 3 weeks and 6 weeks after treatment ends.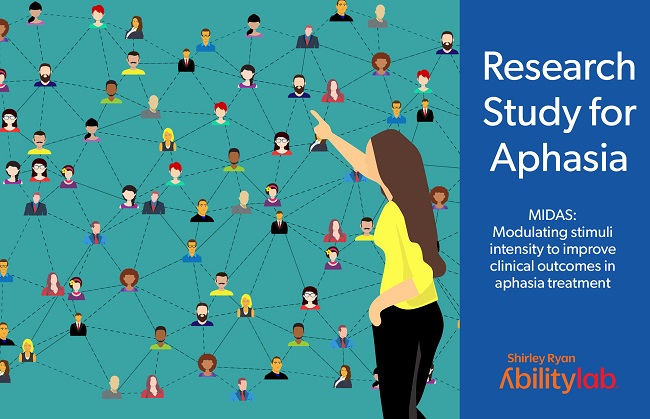 Who Can Participate
Participants must meet the following criteria:
Diagnosis of aphasia from a stroke
At least 6 months since stroke onset
At least 18 years old
English-speaking before the stroke
Fill out the form below to contact Laura Kinsey (lkinsey@sralab.org) or call the Center for Aphasia Research and Treatment (312-238-6163).
Age Range
At least 18 years old