Body
On Sept. 16, Laura Ferrio, senior vice president and chief operating officer, Derek Daniels, director, Adaptive Sports & Fitness Program, Therapeutic Recreation and Volunteer Services, and Shirley Ryan AbilityLab wheelchair softball players participated in a ribbon-cutting ceremony at the renovated adult wheelchair softball diamond in California Park on the city's North Side.
The work at the 20-year-old wheelchair softball field was coordinated with Cubs Charities, Shirley Ryan AbilityLab and the Chicago Park District. The $150,000 renovations included new asphalt, fencing and dugouts.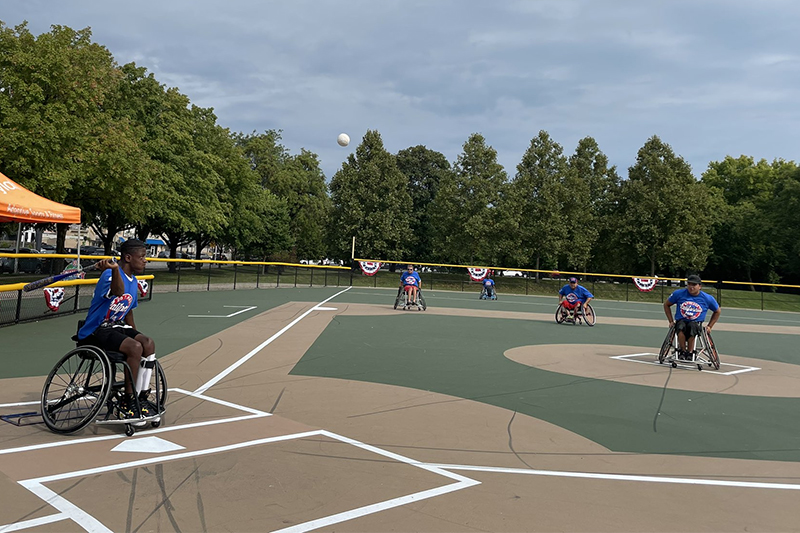 After the park's reopening, Shirley Ryan AbilityLab players scrimmaged against the Chicago Wheelchair Softball Club, a team supported by the Chicago Park District that won the Wheelchair Softball World Series in August.