Body
In an Oct. 6 ceremony, patient care technician Shakita Carter from the 21st Floor received Shirley Ryan AbilityLab's BEE Award for outstanding PCTs!
Shakita's nomination — submitted by a patient — included the following:
"Shakita is an awesome PCT. She is so polite, kind and patient. During my time at Shirley Ryan AbilityLab, Shakita not only helped me physically until I could do most things for myself, but she also helped me mentally and spiritually. Her charismatic attitude was a delight to be around and it was pleasant to know that most mornings I had her as my PCT. Shirley Ryan AbilityLab did an awesome thing when they hired Shakita!"
At the ceremony, Shakita was presented with a certificate, a handmade sculpture and a BEE Award pin.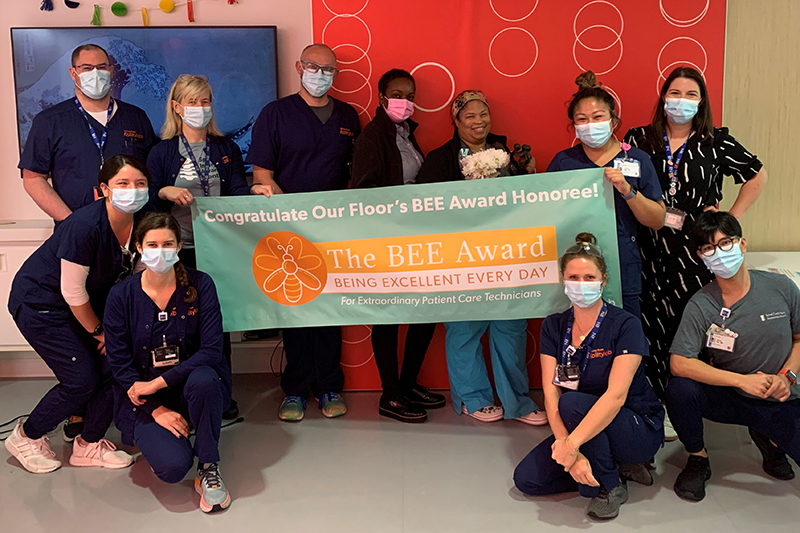 About the BEE Award
Body
The BEE Award honors PCTs for exceptional patient care and is administered at Shirley Ryan AbilityLab in coordination with the DAISY Foundation.
Congratulations to all 48 PCTs nominated this quarter!
Nominate a PCT for a BEE
Do you know a PCT who should be honored in the future? BEE Award nomination forms are available at the center station on each inpatient floor or by clicking the link below: