Body
At the Association of Rehabilitation Nurses' (ARN) annual conference in Providence, R.I., Shirley Ryan AbilityLab's Kathy Stevens, director, Nursing Education, and director, Magnet Program, was inducted into association's most distinguished level of membership: Fellow of the Association of Rehabilitation Nurses (FARN).
To earn FARN designation, nurses must demonstrate outstanding leadership in rehabilitation nursing, providing notable contributions, service and commitment to the specialty.
"On behalf of the entire Nursing department, we offer our congratulations to Kathy. Her hard work and dedication are an inspiration to us all," said Sharon Rangel, DNP, RN, associate chief nursing officer. "The FARN designation is the highest mark of distinction for rehabilitation nurses, and Kathy has earned it through her many years of service and leadership roles here at Shirley Ryan AbilityLab."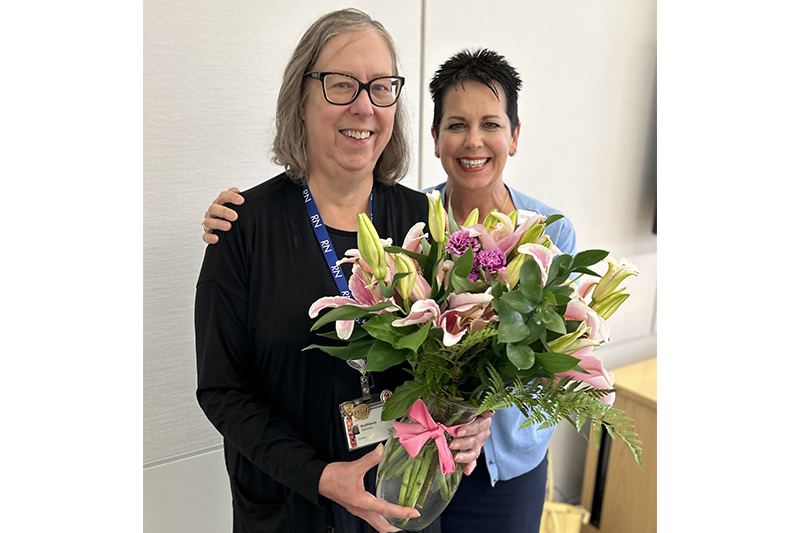 Kathy has been an active member of ARN for nearly 45 years, serving in leadership roles at the state and national level. In 1986, she was president of ARN's Northern Illinois Chapter. For the national organization, she served on the Board of Directors for two terms (1987–1989 and 1989–1991), and was the association's president from 1992–1993. She later was on the Rehabilitation Nursing Foundation Board of Directors (1988-1990 and 1993-1994) and served as a board member of the Commission on Accreditation of Rehabilitation Facilities (2002-2005).
"It's an honor and an opportunity to inform younger nurses of leadership opportunities available beyond the walls of Shirley Ryan AbilityLab," said Kathy. "For instance, in the Professional Nursing Advancement Program (PNAP), attaining leadership in a professional organization qualifies you for the highest level of the program."
Congratulations Kathy on this notable career achievement!