Body
On Friday, November 10, the third class of graduates celebrated completion of Shirley Ryan AbilityLab's Oak Point University CNA Career Accelerator Program. The four grads — Lataisha Davis, Lorena Hernandez, Torrence Pickett and Diamond Smith — received their certificates in a ceremony attended by colleagues, family and distinguished guests.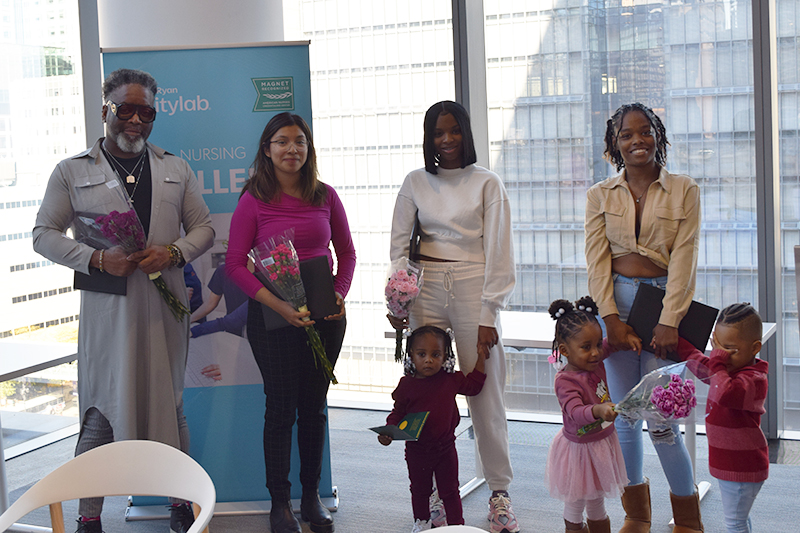 After an introduction from Sharon Rangel, RN, DNP, associate chief nursing officer, the ceremony included a reading by Diamond of the poem  "My Caregiving Friend" by Tim Brennan, and reflections from Oak Point University's Bill Spakowski and Shirley Ryan AbilityLab's Karen Colby, RN, vice president and chief nursing officer.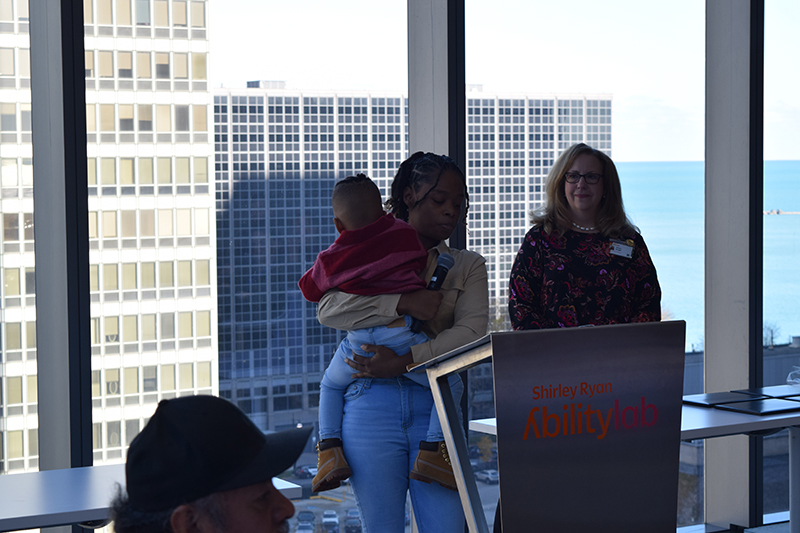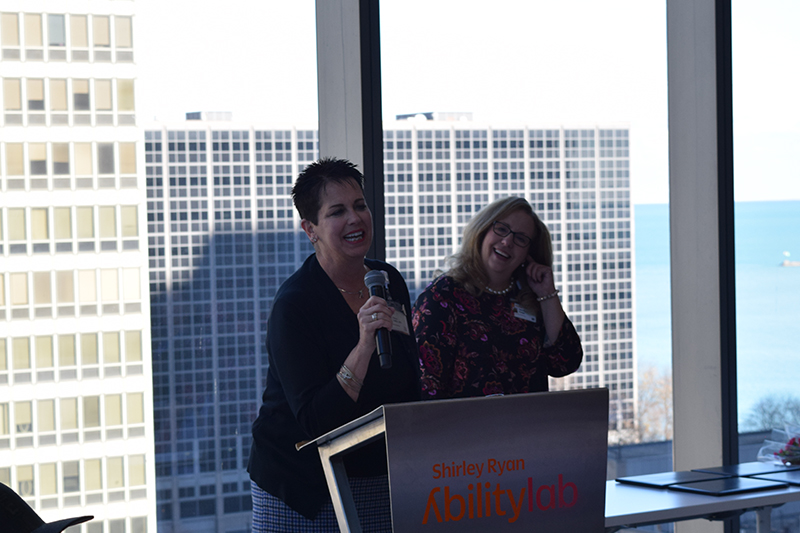 Lataisha's Story
Body
For Lataisha, Shirley Ryan AbilityLab is a family affair. She learned about our CNA Career Accelerator Program from her grandmother, Shapan White, Flex Staff PCT trainer, and recent BEE Award winner!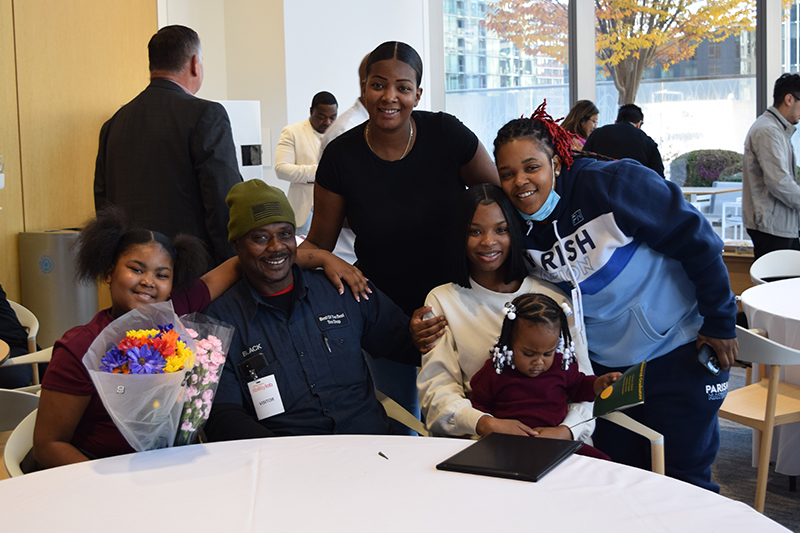 "I wanted to work in healthcare, and she told me that at her job they have this program where I can go to school and start working right away," said Lataisha. "The instructors at Oak Point helped me a lot: going to class every day and doing clinicals. I just learned how to do a transfer last night."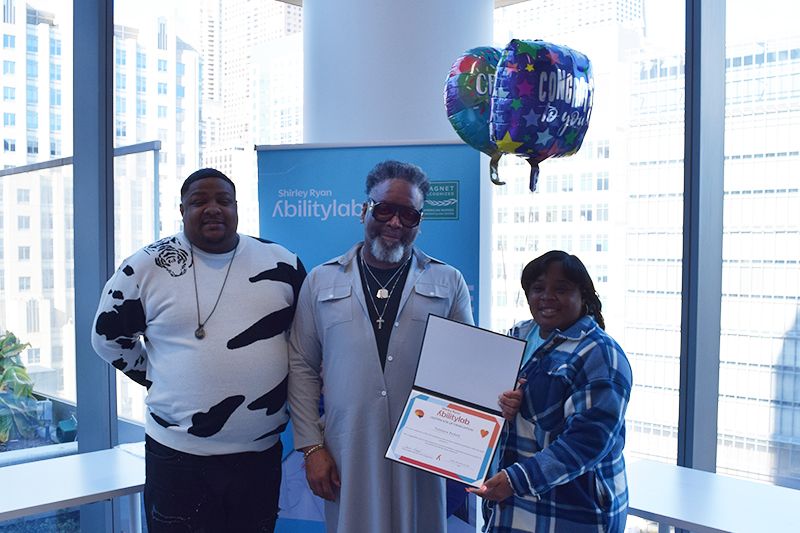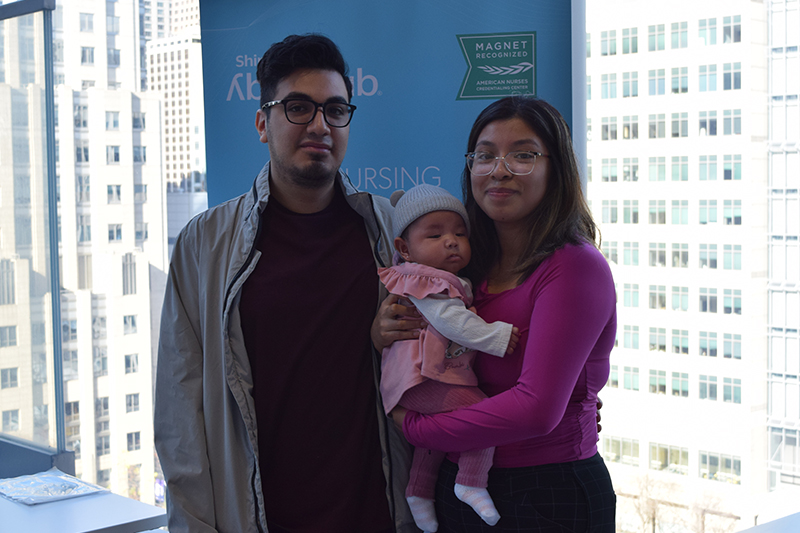 About the Program — Next Application Deadline is January 5, 2024
Body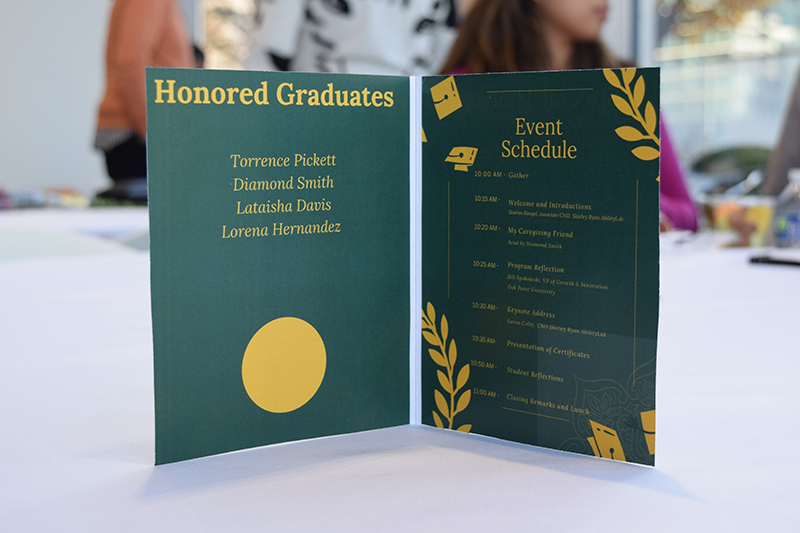 This unique opportunity — funded through Shirley Ryan AbilityLab's Robert R. McCormick Foundation Center for Hope and Equity — provides a fully paid fast track to educate, certify and employ certified nursing assistants (CNAs), also known as patient care technicians (PCTs). PCTs provide basic care to our patients, including basic hygiene, activities of daily living, and therapeutic rehabilitation activities.
It is open to both Shirley Ryan AbilityLab team members and anyone from the community looking for a career change.  
Over eight weeks, students attend classes at Oak Point University's building in Wicker Park (at Ascension Saint Mary - Chicago): two weeks of classroom orientation followed by six weeks of one-day clinical experiences and additional classwork. Students are paid for their time in class and receive free tuition and course materials.
After completing the program, graduates are eligible to become PCTs after passing a final exam and test administered by the Illinois Department of Public Health.
Next Term Applications Due January 5, 2024
The next term of this program will commence on January 22, 2024 — the deadline to apply is January 5, 2024. If you — or a friend or family member — are interested in taking part in this unique program, contact Constantine Tsarouhis, generalist, Human Resources, at ctsarouhis@sralab.org or at 312.238.1263 (Ext. 8-1263).