Body
Six members of Shirley Ryan AbilityLab's recreational swim program — the Megalodons (named for the largest shark of all time, which lived at the time of dinosaurs) — recently won an outstanding 12 medals in Paralympic events at the Moved United Junior Nationals in Denver.
The competitors, who range in age from 10 to 18, earned five gold medals, six silver medals and one bronze medal — an outstanding haul in the first year of the Megalodons program!
Body
Team member Megan Sporny — a rising college freshman and patient at Shirley Ryan AbilityLab's Burr Ridge Outpatient & DayRehab Center — not only competed in swimming events in Denver, she also was on the track for wheelchair racing!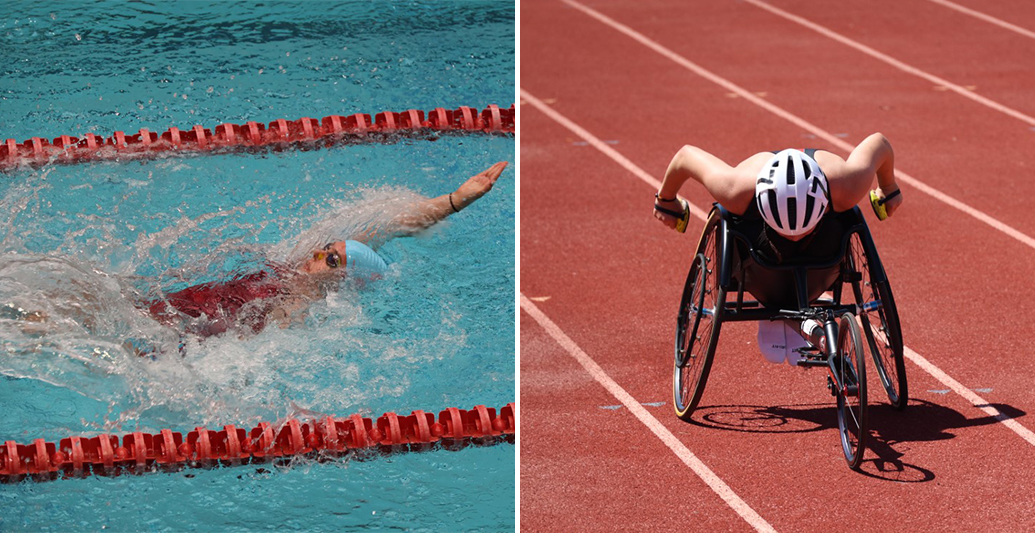 Body
Thanks to Shirley Ryan AbilityLab staff who have coached and volunteered with the Megalodons this season: Walter Guminiak, physical therapist; Stephany Kunzweiler, DPT, clinical manager, Inpatient and Outpatient Pediatrics; and Juliana Libertin, DPT, senior physical therapist, Outpatient Pediatrics, who all traveled to Denver and coached the team; plus, Kaitlin Barr, DPT, physical therapist, Burr Ridge Outpatient & DayRehab Center; Kyle Hitzelber, sports coordinator, Wirtz Sports Program; Jonathan Mendley, research assistant, Regenstein Center for Bionic Medicine; and Leandra Stuckey, DPT, neurologic physical therapy resident.