Body
On July 12, the U.S. Golf Association (USGA) hosted the U.S. Adaptive Open at Pinehurst No. 6. This year marked the second edition of the tournament and, just like last year, was made possible by the vital contributions of Shirley Ryan AbilityLab team members Prakash Jayabalan, MD, PhD, physician-scientist director, Nancy W. Knowles Strength + Endurance Lab, Melissa Kolski, DPT, associate director, Academy; and Oliver Rivera, DPT, master physical therapist, Adaptive Sports and Fitness Center.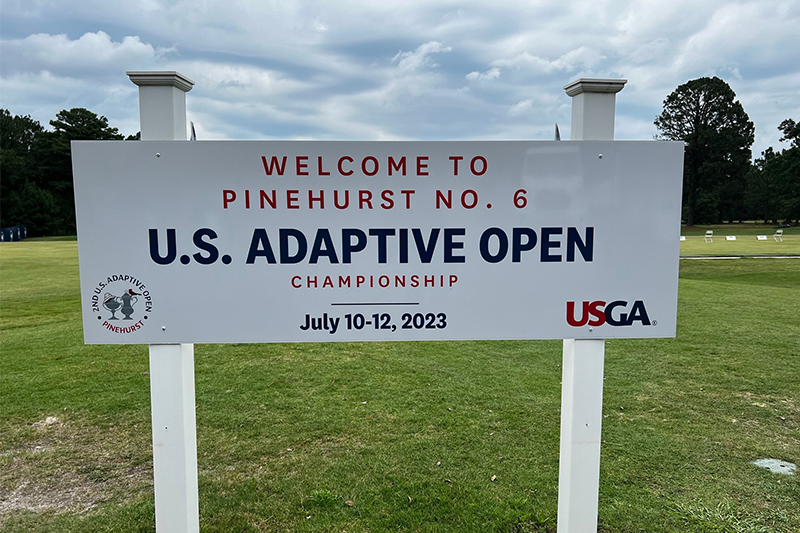 Initially, the USGA tasked Dr. Jayabalan with completing eligibility assessments — the process of determining which of eight impairment categories a player should be placed in — for most of the 300-plus people who applied to participate.
"Over the last six months, Oliver and I have been working closely with the USGA on these eligibility assessments for players both in person and virtually,"
Then, when the Pinehurst event teed off in July, Dr. Jayabalan and Melissa were on hand to provide consultations on player eligibility, working with both rules officials and organizers to confirm players fulfilled their eligibility requirements.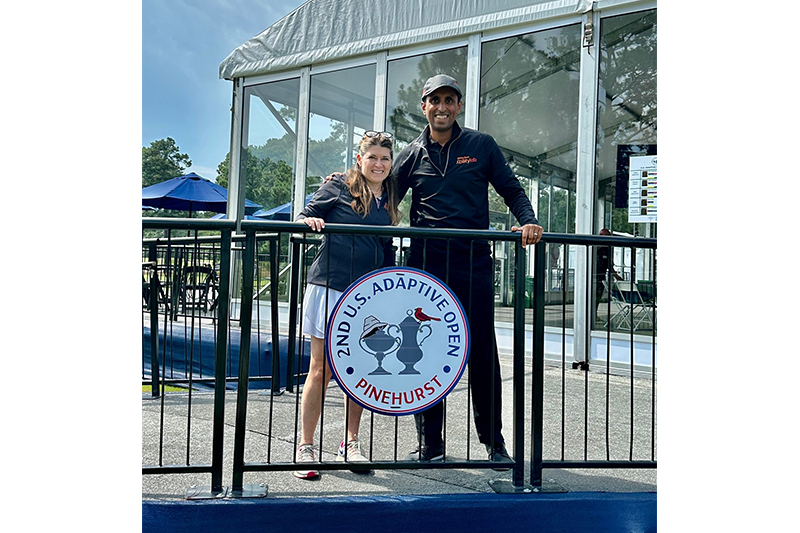 "We also provided on-site assessments for six players who requested them or who wanted to possibly compete in future events," said Dr. Jayabalan.
The Future of Adaptive Golf … and Shirley Ryan AbilityLab's Crucial Role
Body
In just its second year, the U.S. Adaptive Open has grown rapidly: more players applied to compete in 2023 as compared to 2022; they represented a more geographically diverse population, coming from 30 states and 10 foreign countries; and the tournament was even featured on the Golf Channel!
That increased participation translated to event optimizations.
"They had better signage, cooling and weather regulation than the first year," said Melissa, who represented Shirley Ryan AbilityLab at last year's event. "I even heard that some tournament officials selected the U.S. Adaptive Open as their top choice among championships at which they wanted to work. That really says a lot about the positive buzz from year one!"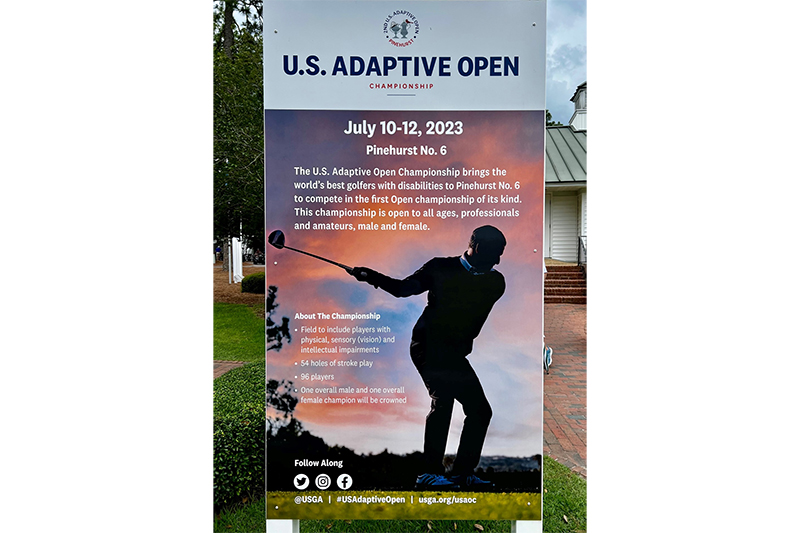 The growth of adaptive golf — and Shirley Ryan AbilityLab's role in that future — is promising. During the tournament, Dr. Jayabalan also spoke at a symposium that included representatives from 15 state golf associations, other adaptive organizations and players. Meanwhile, the Shirley Ryan AbilityLab Academy will soon release a standardized module — created in coordination with the European Disabled Golf Association (EDGA) — that will help to train eligibility assessors.
"With this Academy course, more eligibility assessors will be trained all over the country," said Dr. Jayabalan. "Having more assessors will allow more players to qualify for competitive play and grow the game. Shirley Ryan AbilityLab will be integral in this growth."