Body
Each January 3rd, Michael V. reflects on the day six years ago that radically changed his life. But this is also a day that he chooses to celebrate. Read why Michael says his stroke anniversary is a day to celebrate.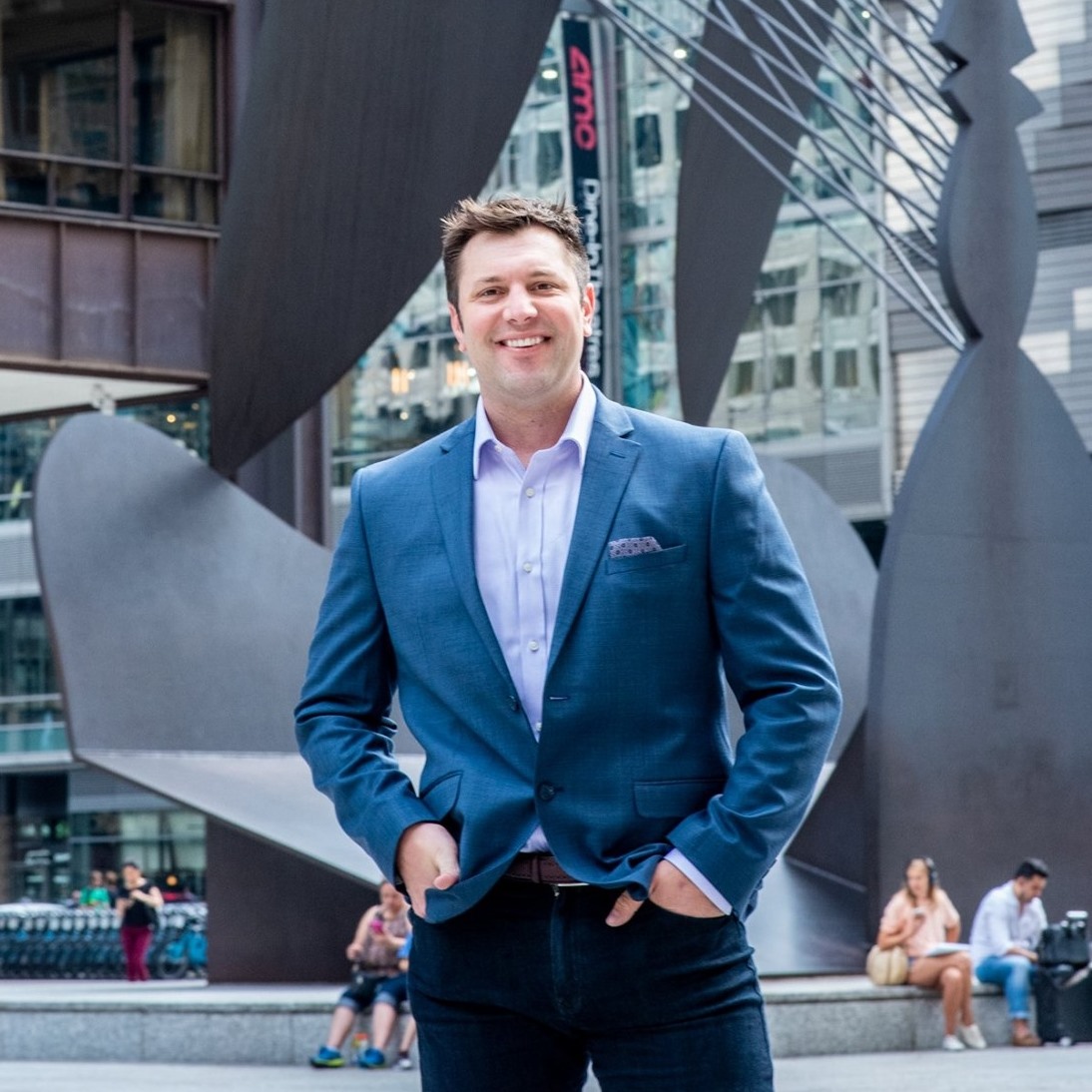 "Doors open on the left at Washington," announced the automated voice, a familiar sound to every commuter and visitor who has ridden a Chicago Transit Authority bus or train.
It was January 3, 2015, and I stepped off the L train stop underneath Chicago's Loop. I was 31 years old and I didn't plan to have a stroke. Instead, my plan that day was to meet a friend and head to a Bulls game. As I walked up a staircase to get to street-level, the horizon of the beautiful Picasso statute came into view. This landmark public art already had significance to me — it stands tall in front of the Daley Center. I'm a lawyer, and this where I go to court.
Now the Picasso means even more. My journey as a stroke survivor began in front of the Picasso on that day. It's a journey for which I am now grateful.
I initially lost the ability to speak and write, which are the most essential tools for my job. I also lost the use of the right side of my body. I never gave up, though. The dedicated team at Shirley Ryan AbilityLab (then RIC) and my family and friends helped me recover. Through their support and therapy, I regained the ability to talk.
I've had to overcome insecurities in my deficits. Importantly, I regained a stronger voice along the way. It's a voice that sounds like hope, empathy, compassion, gratitude, creativity and resilience. It's a voice I use today to help others in court in important cases, as a contributor to the Chicago legal community, and in life to help the people I care about. 
Every year, I celebrate my stroke anniversary with my family, and it's one of my favorite days of the year. It's a day I get to express my gratitude to the people who helped me, and a day to remember what is important: family, friends and kindness to ourselves and others. The day is a lighthouse to guide me in difficult times, a vivid reminder of the milestones that have marked the path to recovery.
As I celebrate my sixth anniversary, I'm looking forward to being a vocal cheerleader to support others who have the courage to take on — and triumph over — any adversity.   
Cheers to 2021!
— Michael V.