Body
On March 27, Shirley Ryan AbilityLab's chief scientific officer, Richard Lieber, PhD, was named the recipient of the 2023 Elsass Foundation Research Prize in recognition for being "one of the world's leading researchers in the field of cerebral palsy (CP)."
He was nominated by his long-time collaborator Jan Fridén, MD, PhD, professor of hand surgery, Swiss Paraplegic Centre in Nottwil, Switzerland.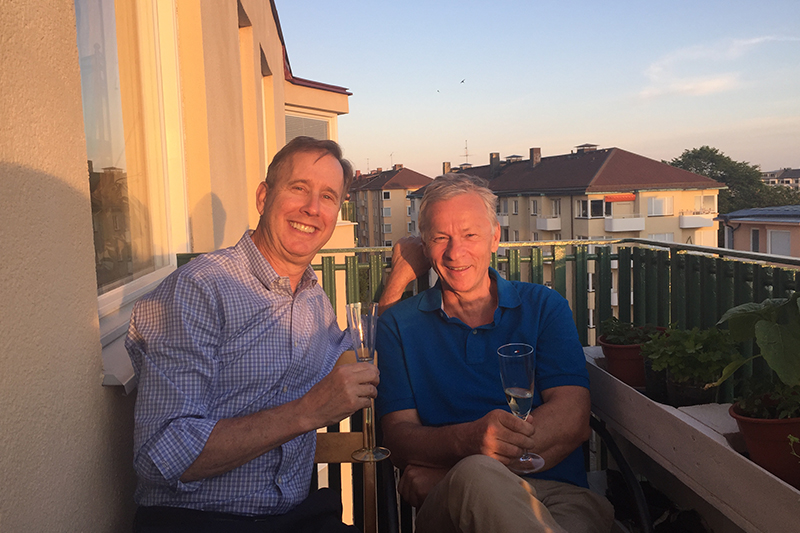 Based in Copenhagen, Denmark, the Elsass Foundation is dedicated to improving the quality of life of people living with CP. The organization is honoring Dr. Lieber for the many contributions he has made to the field, including:
Recruiting and mentoring junior scientists, and developing broad national and international collaborations to expand the reach of research.
Increasing insight into the structure and function of muscles, which has given scientists and practitioners a greater understanding of the mechanisms underlying altered muscle structure and contractures in people with CP.
Demonstrating that satellite cells — the muscle stem cells that are responsible for muscle growth and repair — do not function properly in patients with CP.
Demonstrating a fundamental sarcomere-level defect in contractures from children with CP.
Designing a drug repurposing trial to be used in children with CP to reverse or prevent contractures.
With the Elsass Foundation Research Prize comes an award of $145,000 (1 million Danish kroner), which Dr. Lieber said will be used for pursuing additional research on CP at Shirley Ryan AbilityLab.
"We are always eager for support of our CP research and will steward the funds thoughtfully to achieve the best results," he said.
Dr. Lieber will be celebrated at a ceremony in Denmark this June, where his prize will be presented by Her Royal Highness Princess Benedikte of Denmark.
Click here to read the Elsass Foundation's press release.