Body
Did you know that 80 percent of falls happen in the bathroom?
Many adults experience trouble as they age getting into and out of the shower or bathtub, or standing up from the toilet, resulting in an increased risk of falls. Whether you or a loved one are looking to safely age in place, or are recovering from an impairment, there are many ways to make bathrooms safer. As an occupational therapist, bathroom safety is always an area that we focus on with our patients. 
Body
1. Use equipment developed for safety during showers or baths.

Stepping over a bathtub or step to enter a walk-in shower stall often requires a one-legged stance, which can prove tricky when someone has issues with balance. An occupational therapist can help you to decide which equipment will work best in your bathroom environment and provide adequate support for a specific condition. Here are some frequently used items: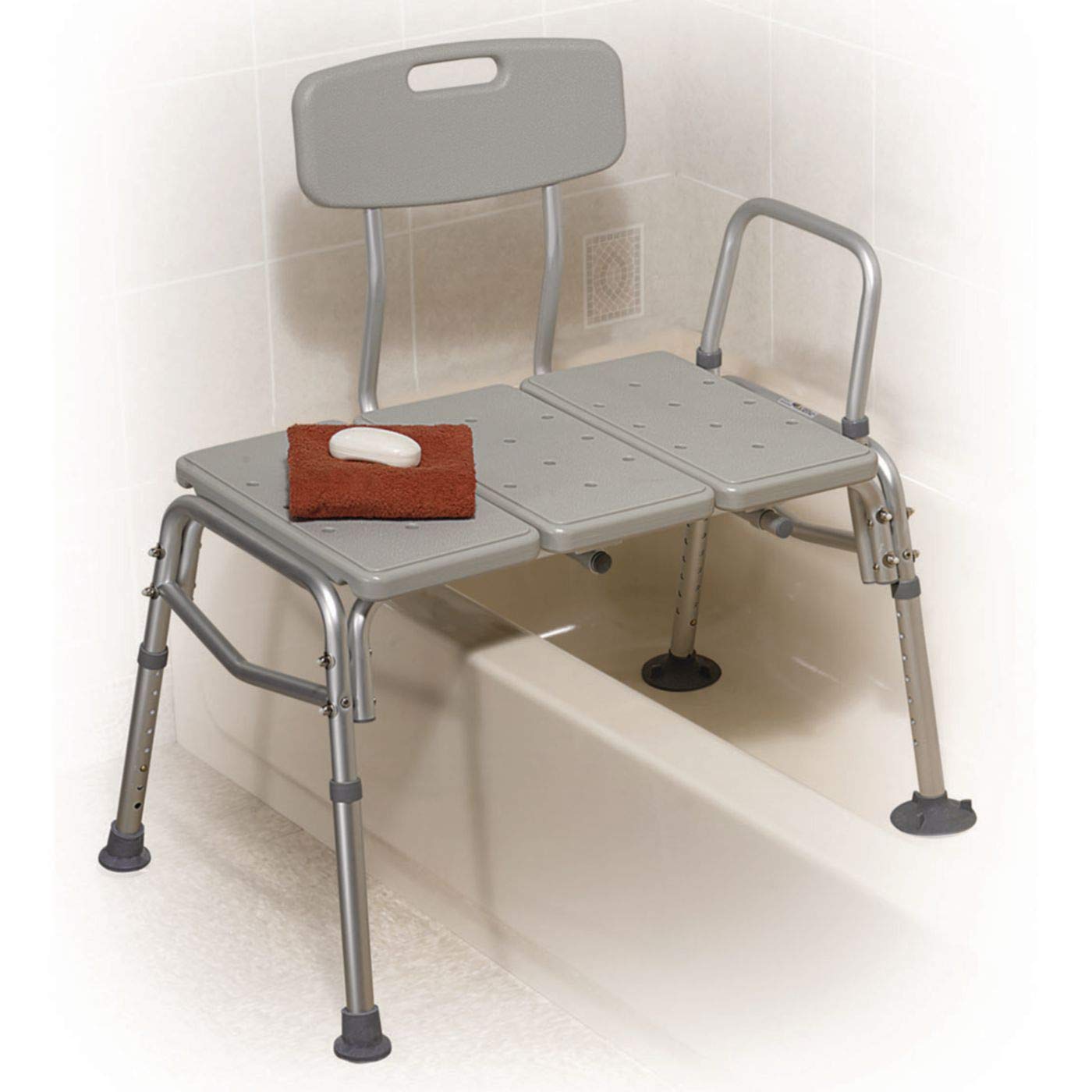 Body
2. Use tools designed to help with the toilet.

Is the toilet seat too low making it difficult to get up? Consider using supportive equipment to make using the toilet safer and easier like a toilet safety frame or elevated toilet seat with lock (which can be found with or without armrests). You might also consider a commode frame over the toilet, which can also be used bedside with a bucket. Some options for this also include a drop-arm feature to perform lateral transfers.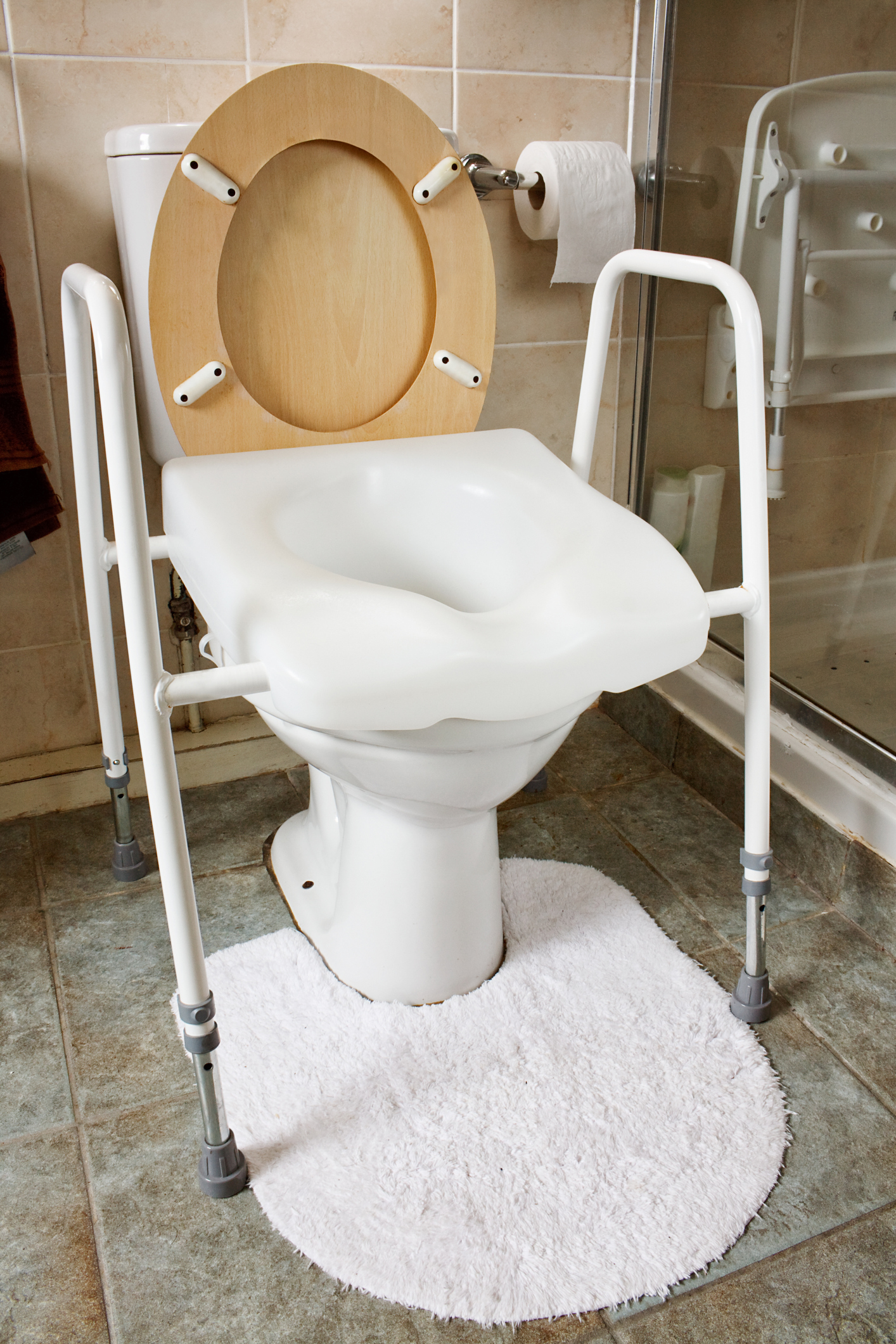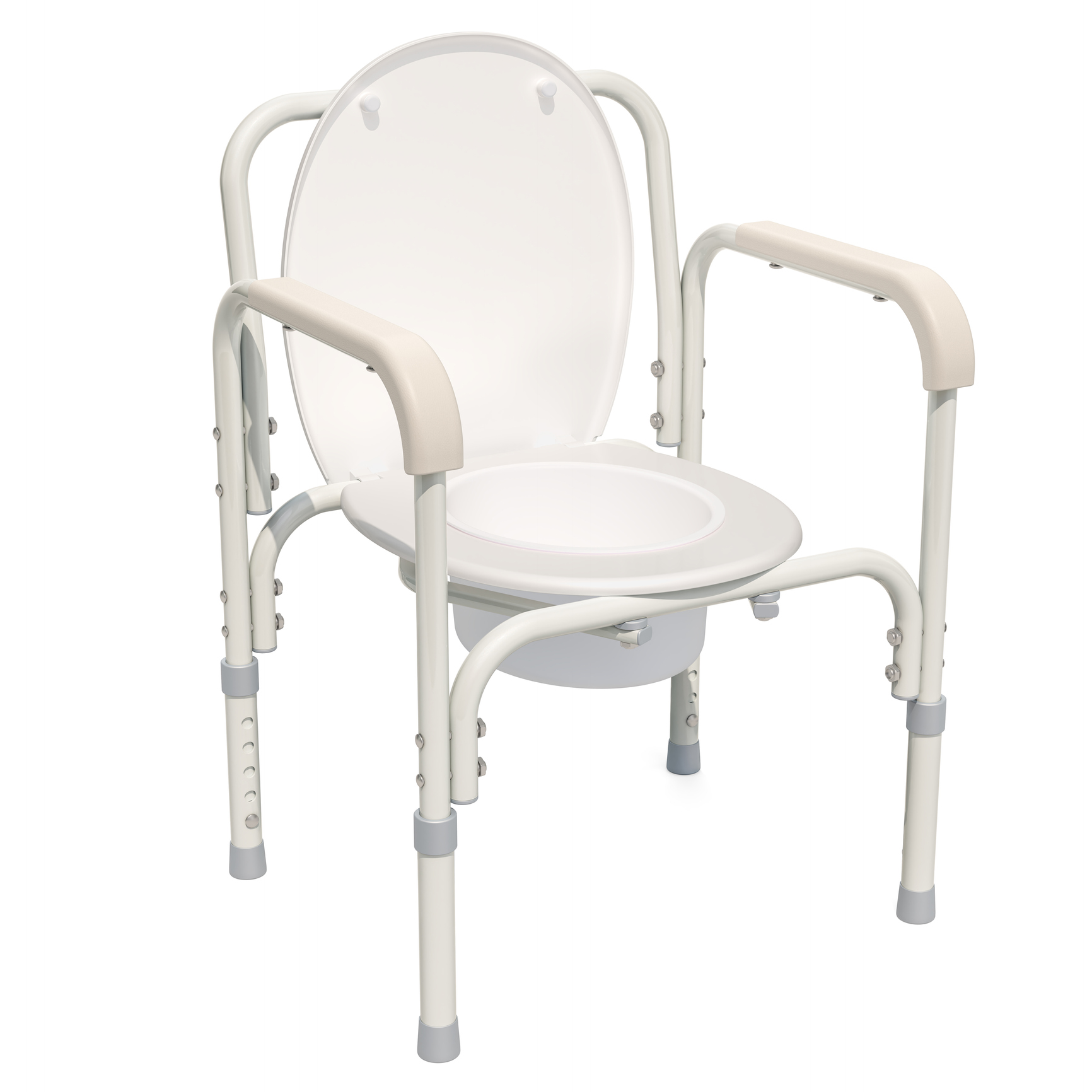 Body
3.  Add grab bars.
A common tool to increase safety in the bathroom is installing grab bars in the shower or next to the toilet. Professionally installed grab bars are the gold standard recommendation. Also, consider consulting with an occupational therapist who can recommend proper placement and height that fit your specific physical and visual needs prior to installation. Do not use towel bars and shelving units as grab bars — they are not designed or built to support body weight and can easily collapse leading to serious injuries.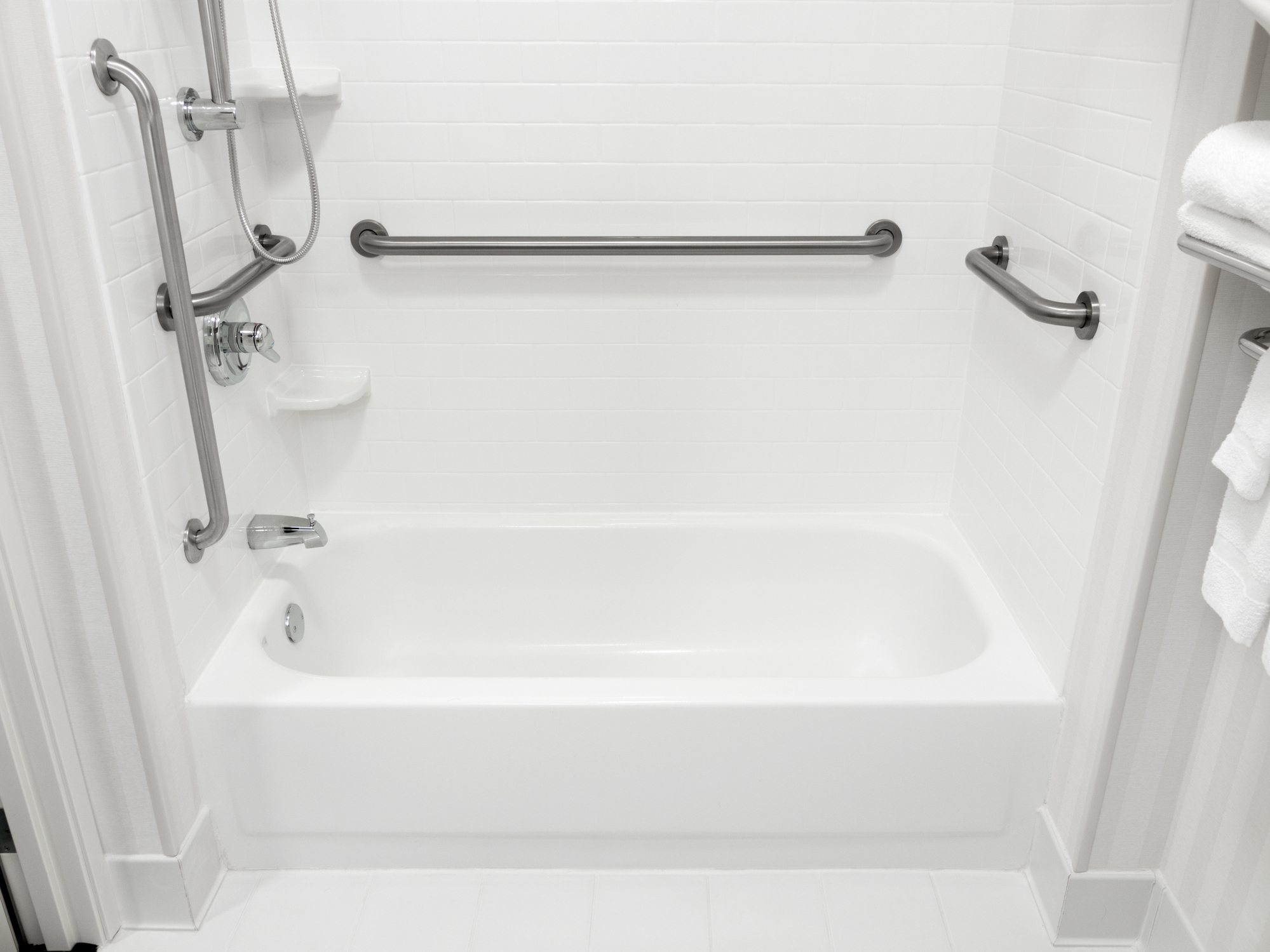 Body
4. Add non-slip strips.
In an effort to reduce slipping in the bathroom, install non-slip strips on the bathtub or shower floor. Try using double-sided rug tape on bath mats to secure these to the floor.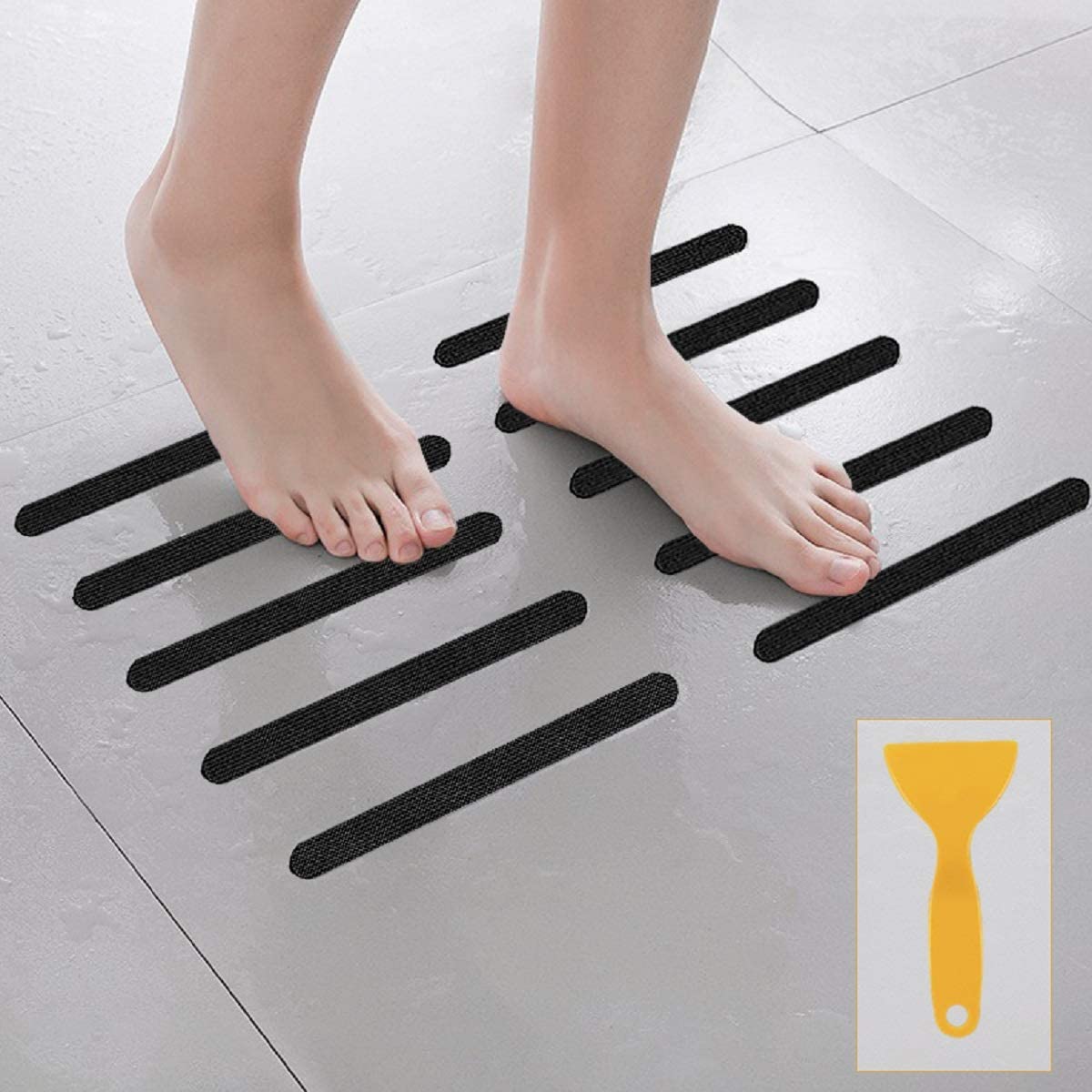 Body
5. Keep important items close.
It is essential to make sure that commonly used items are within easy reach for areas like the bathroom, where the risk of slipping or falling is heightened. Some items to consider keeping within reach are soap, shampoo and conditioner, towels, clothing, shower shoes, and any assistive devices.
Body
6. Conserve your energy and pace yourself.
Be sure to pace out activities throughout the day. Do not save tasks that require higher levels of exertion, like bathing and dressing, for the end of day if you may be fatigued from a busy morning or leaving the home. A combination of fatigue and wet floors can easily lead to slips and falls.
Body
7. Use adaptive equipment to eliminate reaching.
Retrieving items from the floor level requires excellent balance. If you drop a towel or a pair of socks on the floor, I would recommend using a long-handled reacher to pick up your items. Another good piece of adaptive equipment for the bathroom is a long-handled sponge, which may be helpful to decrease the need to bend down to wash legs or feet.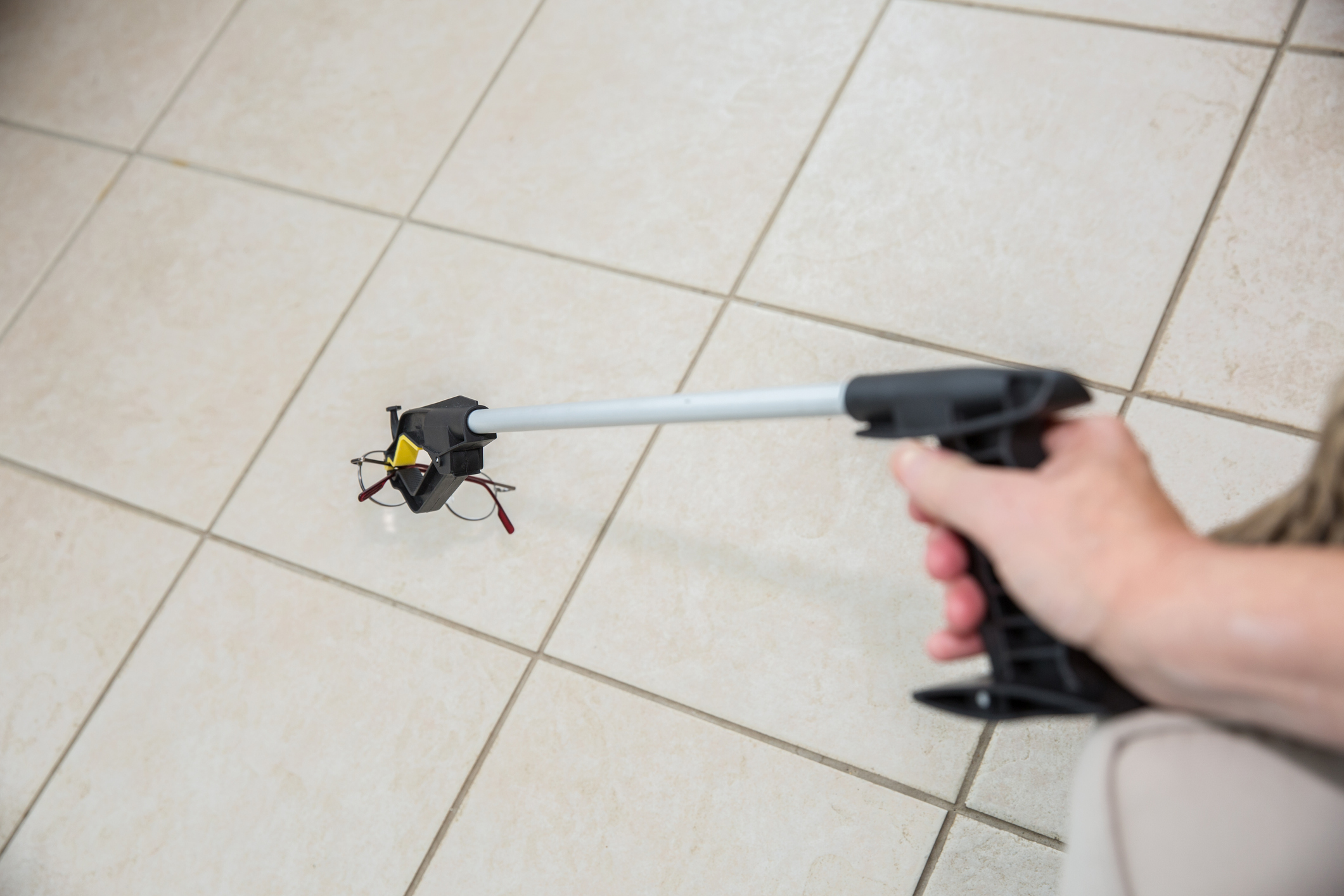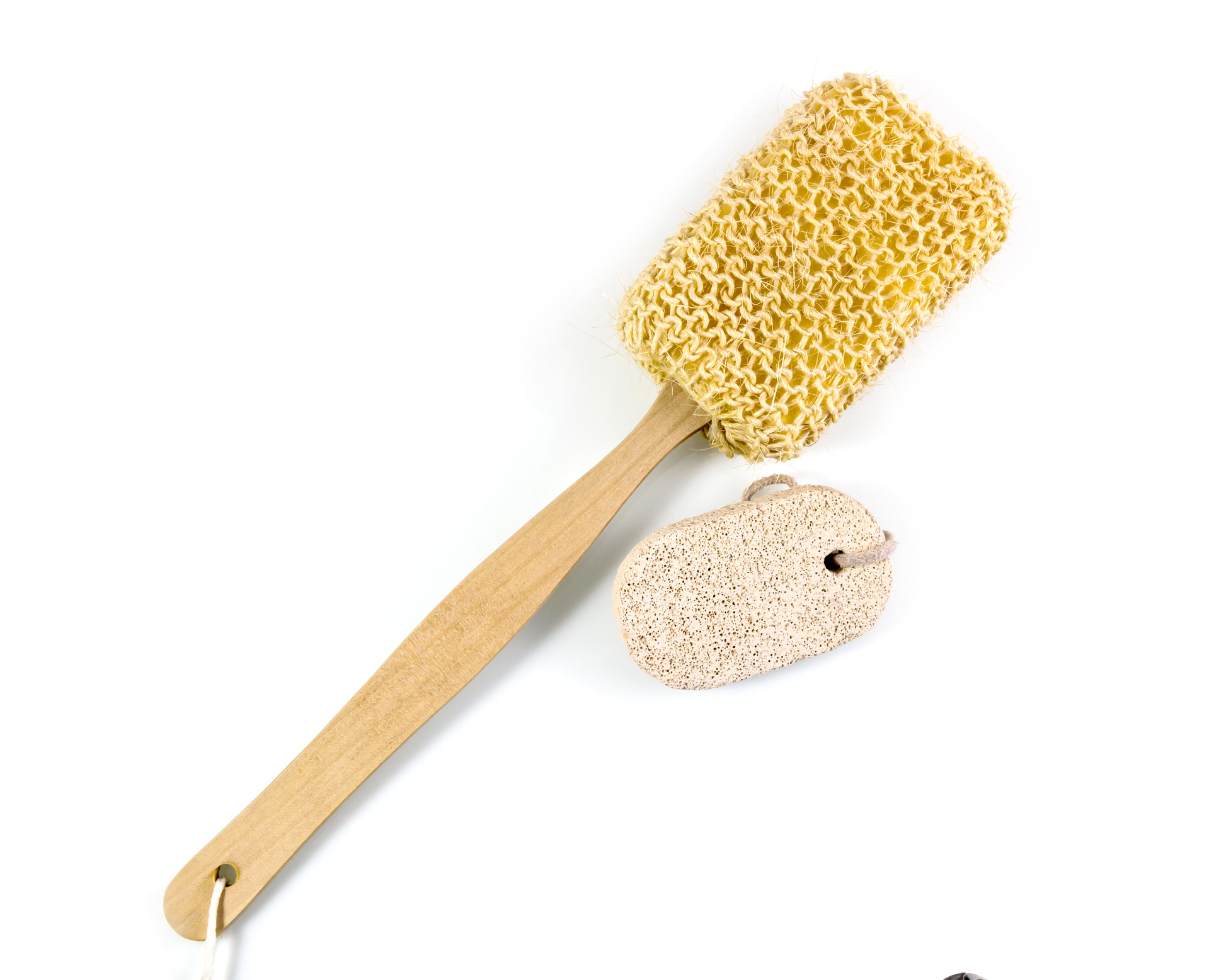 Body
8. Install proper lighting and clear pathways.
Proper lighting and clear pathways can help prevent you from tripping on items on the floor or bumping into furniture. If your vision is impaired, you might also consider furniture and appliances that are high-contrast in relation to the floor. 
Body
9. Have back up.

Have a family member or caregiver available at home to offer assistance in case needs arise. If you live alone, a life alert system may be a smart investment. 
Body
10. When in doubt, ask an OT for help.

Occupational therapists are highly trained experts in providing tailored recommendations and home assessments for just about every need you can imagine. Ask your doctor for a referral to an OT.
Body
Here are some additional resources from the American Occupational Therapy Association:
Tips for avoiding falls
Suggestions for being safe at home
Samantha Smith is an occupational therapist with six years of experience at Shirley Ryan AbilityLab, most recently in the Nerve, Muscle & Bone Innovation Center. She has worked in inpatient, outpatient and day rehabilitation settings, served as Occupational Therapy Practice Council Chair in 2020, and has specialized interests in vision and hand therapy. Samantha earned a Master of Science in Occupational Therapy from Western Michigan University.