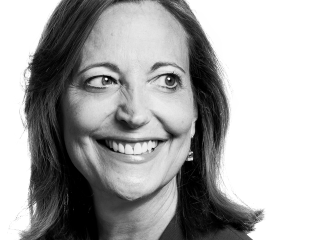 Rebecca Brashler, LCSW
Position
Director, Global Patient Services
Clinical Bioethicist, Donnelley Ethics Program
Assistant Professor, Feinberg School of Medicine Department of PM&R
Phone Number Description
Phone
About Me
About Me
Rebecca Brashler leads Shirley Ryan AbilityLab's Global Patient Services (GPS). GPS' experienced, centralized team provides and coordinates specialized medical case management services for international, national, Worker's Compensation, Military and other uniquely complex patient populations. GPS encompasses an international medical director, care managers, concierge staff, travel/housing coordinators and foreign language interpreters.
A licensed clinical social worker with extensive management experience, Rebecca leads GPS' strategic planning efforts, growth initiatives, daily operations, staff development and program evaluation in order to maintain a world-class access point for patients and families, and referral sources. Additionally, she develops and manages contracts and relationships with external referral sources (e.g., foreign embassies, Worker's Compensation insurance companies, case management organizations, PPO networks, the Department of Defense, TriCare) to enhance services.
Rebecca joined Shirley Ryan AbilityLab (then the Rehabilitation Institute of Chicago) in 1982, serving as a Social Worker, Clinical Educator and Director, Care Management and Support Services, before assuming her current role in 2007.
Rebecca received her BA in English and Psychology from the University of Michigan, and her Master of Social Work (MSW) from the University of Maryland. She also holds a joint Advanced Specialist Certificate from The Johns Hopkins University School of Medical and the John F. Kennedy Institute.
Rebecca's clinical interests include spinal cord injury, brain trauma, family adjustment to disability and hospital ethics consultation. She is a Clinical Bioethicist in Shirley Ryan AbilityLab's Donnelley Ethics Program. She is also a Clinical Assistant Professor at Northwestern University's Feinberg School of Medicine in the Department of Physical Medicine and Rehabilitation. Additionally, she is a core faculty member in Northwestern's McGaw Bioethics Clinical Scholars Program, and has advanced privileges for clinical ethics consultation at the Shirley Ryan AbilityLab.
She has authored some 24 papers in a wide range of specialty publications, and is the recipient of the Outstanding Leadership Award from the American Case Management Association, Illinois Chapter, and two Henry B. Betts, MD, Innovation Awards. The Henry B. Betts, MD, award is a prestigious honor and amongst the highest honors given to Shirley Ryan AbilityLab employees.
Location
Shirley Ryan AbilityLab
355 East Erie
Chicago, IL 60611
Education & Professional Associations
Education

Credential

1974 - 1978

English/Psychology, University of Michigan

1978 - 1980

Master of Social Work, University of Maryland

1978 - 1980

Advanced Specialist Certificate in Developmentally Handicapped, Johns Hopkins, John F Kennedy Institute, University of MD
Work History
2002 - 2007

Director, Care Management & Family Support Services

RIC

1982 - 2002

Social Worker, Supervisor, Clinical Educator

RIC