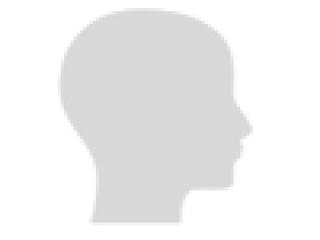 Breanne Moen MSOP, CPO
Position
Certified Prosthetist
Phone Number Description
Phone
About Me
About Me
Breanne is an ABC Certified Prosthetist and Orthotist serving at the Shirley Ryan AbilityLab as a Clinical Prosthetist. Her clinical interests include working with adaptive athletes, pediatrics, and amputees with multi-limb involvement. She has worked closely with our Orthotists on TLSO with bilateral prosthetic designs for our pediatric population to assist in rehabilitation and ambulation. Her background, experience and passions have drawn her to the adaptive aspect of our field as she has experience studying, designing, and fitting adaptive athletes with varying levels of prosthetic devices. 
Breanne is currently leading a research study with the U.S. Paralympic Team and researchers across the United States examining the compensatory muscles of transtibial sprinters. This study was initiated during her Master's program and has been featured in a poster presentation at the National American Orthotics and Prosthetics Association Conference. In the future, Breanne's goal is to publish and present her research at National Conferences. 
Breanne utilizes her background in exercise science and understanding of the human body in developing patient care plans to meet the needs of each individual and assist patients in attaining their goals. She is passionate about the adaptive community and volunteers with various adaptive programs in the greater Chicago area, working to encourage and return activity to those in need. 
Location
Shirley Ryan AbilityLab
355 East Erie
Chicago, IL 60611
Education & Professional Associations
Education

Credential

2013 - 2015

Baylor College of Medicine, Master of Science in Orthotics and Prosthetics

2010 - 2012

University of California - Davis, Bachelor of Science, Exercise Biology

2008 - 2010

Folsom Lake College, General Education
Residency

Credential

2014 - 2015

Orthotics and Prosthetics, Baylor College of Medicine
Honors & Awards
Texas Society of Allied Health Professionals Student Grant

2014
Certificates & Licenses
Board Certified Prosthetist & Orthotist

American Board for Certification in Orthotics, Prosthetics and Pedorthics

Licensed Prosthetist

State of Illinois