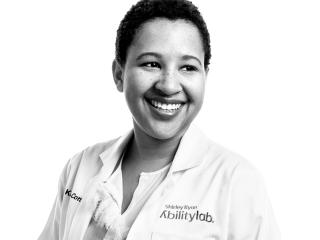 Kristen Cotton, BS
Research Lab Assistant
Interested in this profile?
About Me
Kristen grew up in the Dallas, Texas suburbs. She graduated from Northwestern University with a degree in Biomedical Engineering in December of 2018. While she was a student she worked with Dr. John Finan to quantify actin reorganization in neurons after trauma in an in vitro model. Also, as a part of her senior design project, she work with Dr. Finan, Dr. John Rogers, and Dr. Colin Franz to design a flexible multielectrode array that collects electrophysiological data from neurons in vitro before and after stretch injury. This work introduced her to the Regenerative NeuroRehabilitation Laboratory, where she continues use flexible electronics alongside commercial devices to collect electrophysiological data from neurons in both 2D and 3D culture conditions. She also makes cortical and motor neurons from human induced pluripotent stem cells for other experiments in the lab. Outside of the lab she enjoys watching Bob's Burgers and taking walks along the lake (in the summer only!)." 
Location
Shirley Ryan Abilitylab
355 East Erie
Chicago, IL 60611
Lab
Research Lab Assistant
This lab uses a combination of molecular, biochemical, and electrophysiological assays to study axon regeneration and motor neuron disease with a priority on human preclinical models such as iPSC-neurons.
view lab