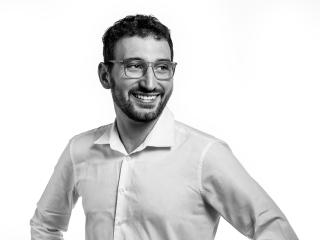 Francesco Lanotte, Eng, PhD
Postdoctoral Fellow
Interested in this profile?
About Me
Francesco Lanotte, Eng, PhD, is a Postdoctoral Fellow within the Max Näder Lab for Rehabilitation Technologies and Outcomes Research (Shirley Ryan AbilityLab) and Northwestern University. He is currently investigating the use of wearable sensors combined with machine learning techniques to enhance the rehabilitation therapy in stroke survivors. Dr. Lanotte received a bachelor of science degree in biomedical engineering from the Polytechnic University of Turin in 2015, a master of science degree in bionics engineering from the University of Pisa and Scuola Superiore Sant'Anna in 2017. He then received a doctor of philosophy degree in biorobotics from Scuola Superiore Sant'Anna in 2021. His PhD research was focused on the development, benchmark and experimental assessment of control algorithms for powered exoskeletons and lower-limb prostheses.
Location
Shirley Ryan AbilityLab
355 East Erie Street
Chicago, IL 60611
Education & Training
Education

Credential

2012 - 2015

Bachelor of Science - Biomedical Engineering, Polytechnic University of Turin

2015 - 2017

Master of Science - Bionic Engineering, University of Pisa and Scuola Superiore Sant'Anna

2017 - 2021

Doctor of Philosophy - Biorobotics, Scuola Superiore Sant'Anna - The BioRobotics Institute
Research Interests
Wearable Robotics

Wearable Technologies

Biomechanics

Movement Analysis
We develop and execute industry-sponsored research in prosthetics, orthotics, rehabilitation robotics, and adaptive technologies.
view lab