Deep Learning Webinar
Body
For the latest webinar available to the C-STAR community, Luca Lonini, PhD, Research Scientist II and Senior Data Scientist at the Shirley Ryan AbilityLab, dives into the potential clinical applications and current limitations of deep learning (or deep neural network) models, a sub-type of artificial intelligence that involves using large datasets to learn and detect distinct patterns.
In the on-demand webinar, Dr. Lonini describes some current and potential clinical applications for deep learning models. For example, datasets extracted from videos and everyday technologies, such as smartphones, can reveal distinct or abnormal movement patterns, obviating the need for more traditional and complex motion capture set-ups. This information can be potentially used by clinicians and scientists to help diagnose and monitor the progression of certain neurological diseases, including Parkinson's disease and Cerebral Palsy, that often limit mobility.
Registrants can access the webinar for free through the SRAlab Academy.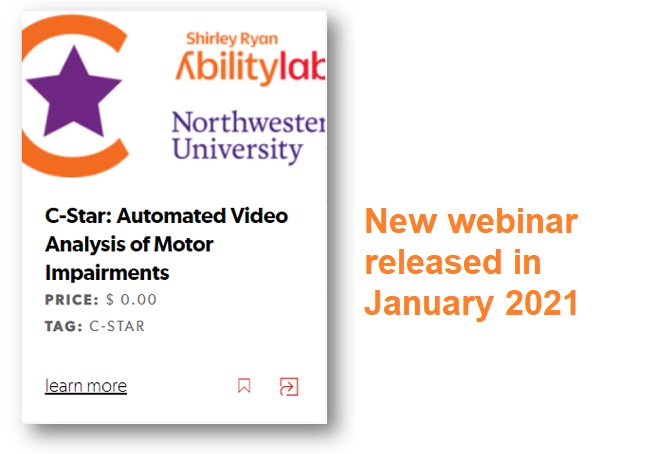 Mentioned Profile

Luca Lonini, PhD
Research Scientist II/Senior Data Scientist
Related Publications