Atomized Content
"A Wonderful Stroke of Luck" by Janet Douglas, former RIC employee and patient.
Body
Please join us to meet the author for a book signing!
Wednesday, May 22, 11am - 2pm
Sky Lobby, 10th floor
Purchase beforehand at these locations:
Amazon
Archway Publishing
Barnes & Noble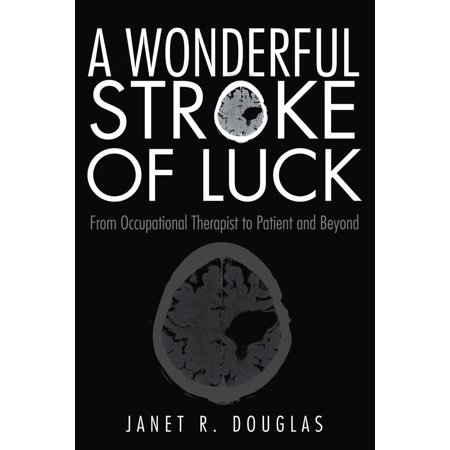 Janet R. Douglas,  an occupational therapist at Royal National Orthopedic Hospital in London, shares her rehabilitation journey as a therapist after experiencing a massive stroke in her new memoir, A Wonderful Stroke of Luck.
She experienced the stroke while attending a wedding in her native England. After emerging from a coma weeks later at a Chicago hospital where she once worked, her left side was totally paralyzed, her eyesight and voice were impaired, and her memory and identity were lost, notes a media release from Archway Publishing.
Douglas is trained to treat patients following stroke and brain injury. Once she began her rehabilitation, however, it became evident that her training was not helpful because she denied there was anything wrong with her — which according to the release can be a common side-effect of stroke and brain damage.