Atomized Content
EDUCATION SESSION: Learn to Manage Stress
Body
The Adaptive Fitness Center will host its next Member Education Session on September 27 at Noon.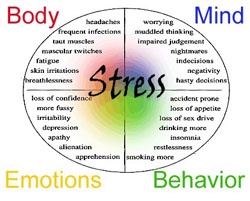 Come by to learn about Stress - what it is, how to manage it and how to relax.
We'll discuss:
Physiology of stress
What causes stress
Is stress harmful
How can I tell if I'm under too much stress
What's the best way to handle pressure
How can I learn to relax
What if relaxation doesn't work for me
The session meets at the Fitness Center and will be led by Laura Men, EP.
Class is FREE
Registration is not required.