Objective
The Shirley Ryan AbilityLab is conducting a research study that will help us understand how to better treat writing and texting skills in persons with aphasia.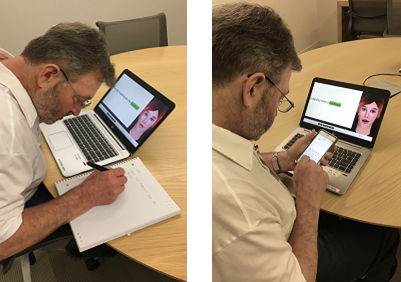 Who Can Participate
Participants must meet the following criteria:
Diagnosis of aphasia from a single stroke
More than 6 months since stroke onset
English-speaking before the stroke
If you should qualify:
You will receive 30 hours of writing therapy over a period of 4 weeks. You will be required to attend assessment visits before and immediately after the treatment, and at 4 weeks after the end of the treatment.
Age Range
Age Range At least 18