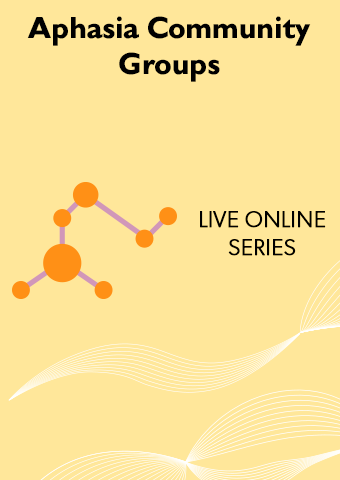 Z 1/7-3/25 Online Aphasia Group Series (For People with Aphasia ONLY)
PLEASE MAKE SURE YOU HAVE REGISTERED FOR CLASSES AT: https://forms.gle/Z4pS3q6Yp6DugfJS8
The Center for Aphasia Research and Treatment  is offering two 12-week online series for people who have aphasia. You can choose to attend Focus on Film, Conversation Group or both! 
Option 1: Focus on Film 
Explore the films of Tom Hanks- actor, writer, director and producer.
Tom Hanks films are varied and can be interesting, comical and uplifting.
Watch the movie during the week. Then, on Thursday, discuss what critics look for when they review a movie. Share your thoughts and get the views of others, as we talk about these films. Materials and homework will be provided.
You can watch the film independently (access to film, expense etc. on your own)
or you can attend the film viewing on Tuesday mornings.    
You will be assigned to one of these two times for the discussion group:
Focus on Film Discussion
10:00 AM - 11:30 AM, Thursdays
Focus on Film Discussion
12:00 PM - 1:30 PM, Thursdays
_________________________________________
AND/OR 
Option 2: Conversation Group 
Come and join the internet-based conversation!
See and hear from others who have aphasia, while social distancing.
This is an opportunity to talk about anything you want – what's happening in the world, politics, entertainment,  living with aphasia, your daily and weekly activities – anything goes! Converse in a supportive environment with others who have aphasia.
You will be assigned to one of these two times:
Conversation Group
12:30 PM - 1:30 PM,
Thursdays
Conversation Group
2:00 PM - 3:00 PM, Thursdays
_________________________________________
 
For more information, call the Center for Aphasia Research and Treatment at 312-238-6163 or Visit our website: http://www.sralab.org/aphasia
Collections
Online Learning