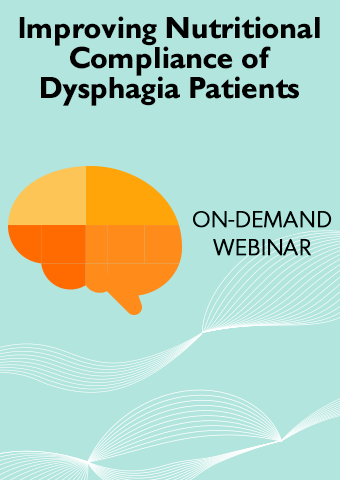 Improving Nutritional Compliance of Dysphagia Patients
Instructor: Kristin Forand, MA, CCC-SLP, Speech-Language Pathologist, Spinal Cord Injury Innovation Center & Karlie Scully, MBA, RD, LDN Clinical Dietician, Shirley Ryan AbilityLab
Audience: Speech-Language Pathologists
Description:
This webinar will highlight therapeutic diets recommended by dietitians as well as dysphagia diets recommended by speech-language pathologists and ways to improve patient safety and compliance for nutritional needs. Webinar content will focus on descriptions of each diet, literature supporting nutritional compliance and common challenges occurring with patients on both therapeutic and dysphagia diets. It will review in practical terms how allied health practitioners can navigate these cases while improving safety and patient satisfaction outcomes.
Objectives: Upon completion of this course, participants will be able to:
Define and differentiate between types of therapeutic and dysphagia diets
Discuss research of health outcomes of non-compliance with diet recommendations
Identify when diet restrictions co-exist and explain ways to increase compliance while maintaining patient safety and satisfaction
Note: You will have 3 months from the date of purchase to complete and review the course material. You will receive a reminder email 2 weeks before the expiration date.
Continuing Education Credits
Speech-Language Pathology
This course is offered for 0.1 ASHA CEUs (Introductory level, Professional area)
Disclosure
Financial -    The instructors receive an honorarium for teaching this course from Shirley Ryan AbiltiyLab
Non-Financial -  The instructors have no relevant nonfinancial relationships to disclose
Collections
Online Learning Speech Language Pathologists