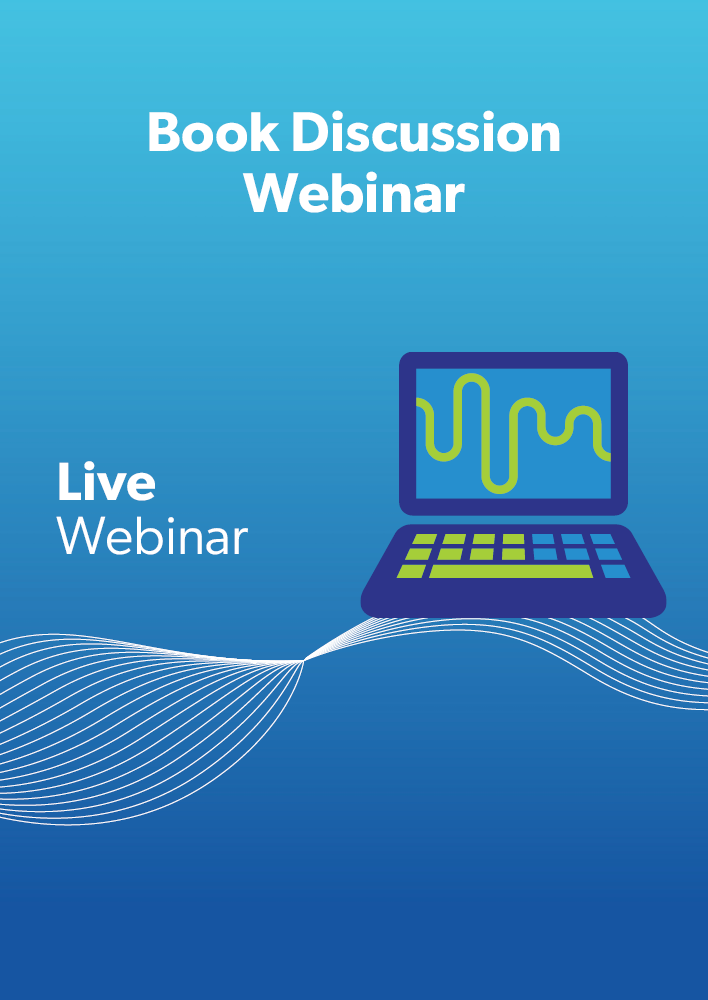 Book Discussion Webinar: "Being Mortal: Medicine and What Matters in the End" by Atul Gawande
02/06/2024
Live Webinar Date and Time: Tuesday, February 6, 2024. 4:00-5:30pm CT
Note: This webinar will be offered live only and a recording will be available to view until May 6, 2024- There will be no on-demand offering.
Moderated by: Shelly Benjaminy, PhD, HEC-C & Preya S. Tarsney, JD, HEC-C  
Webinar Title and Description: Book Discussion Webinar:  "Being Mortal: Medicine and What Matters in the End" by Atul Gawande - This webinar will utilize a book club format to discuss, analyze and provide introspection into often forgotten topics in the healthcare world: quality of life, dying with dignity, ethics of disability and mortality, and the patient experience. Join us for a guided discussion on the key themes of Being Mortal by Atul Gawande, MD, MPH. By the end of this webinar, the key takeaways for clinicians will be surrounding patient values, opportunities to promote quality of life, and what tools to incorporate in your clinical care to offer a better patient experience. *note, while it will be beneficial to have read the book beforehand, the themes to be discussed are relevant to all healthcare providers.
Learner Outcomes: Upon completion of this webinar, participants will be able to:  
Define disability ethics and everyday situations facing people with disabilities.
Identify the fundamentals of advance care planning and discuss strategies for exploring goals of care that align with individual patient priorities and values.
Describe the concept of quality of life and common tradeoffs to quality of life, including longevity.  
Successful Completion: Participants will be present during the live webinar in its entirety and complete an attendance verification and assessment in the Academy Learning Portal within one month of the live air date. 
Audience: Nurses, Nurse Practitioners, Occupational Therapists, Occupational Therapy Assistants, Physical Therapists, Physical Therapist Assistants, Social Work and Speech-Language Pathologists
Continuing Education:
Nursing:
The Shirley Ryan AbilityLab is accredited as a provider of nursing continuing professional development by the American Nurses Credentialing Center's Commission on Accreditation. This CNE is being offered for 1.5 contact hours of continuing nursing education.
Occupational Therapists:
The Shirley Ryan AbilityLab is an AOTA Approved Provider of professional development. Course approval ID# 7713. This distance learning interactive webinar is offered at .15 CEUs [introductory, Professional Issues]. AOTA does not endorse specific course content, products, or clinical procedures.
Physical Therapists: This online course has been approved by the Illinois Physical Therapy Board for 1.5 Contact Hours. Approval #216-000069
The Shirley Ryan AbilityLab is recognized by the New York State Education Department's State Board of Physical Therapy as an approved provider of physical therapy and physical therapist assistant continuing education.  This course has been approved by the New York Physical Therapy Board for 1.5 Contact Hours.
The following states require continuing education units or contact hours with no state specific approval: CT, IA, and WA
Social Work: Shirley Ryan AbilityLab is registered by the State of Illinois to sponsor continuing education programs for social workers.
This program will award 1.5 Continuing Education Credit Hours.
Sponsor License #159001466.
Speech-Language Pathologists:
Disclosures: 
Course Directors and Planning Committee Members:
Julie Lenkiewicz, MS, CCC-SLP - Has nothing to disclose.
Melissa Kolski, PT, OCS, Dip MDT - Has nothing to disclose.
Leslie Marriott, OT - Has nothing to disclose.
Pamela Pfeifer, MS, RN, NPD-BC - Has nothing to disclose.
Speakers, Moderators and Panelists:
Preya Tarsney, JD, HEC-C - Has nothing to disclose.
Shelly Benjaminy, PhD, HEC-C - Has nothing to disclose.

Technology Requirements: To participate, you will need access to a device with an Internet connection. Computers, laptops, iOS and Android devices are supported.
High-speed broadband Internet access (LAN, Cable or DSL) is highly recommended. 
Additional requirements include: Web browser: latest stable version of Chrome, Firefox, or Safari, JavaScript and Cookies enabled, Speaker and microphone, or headset with microphone, or phone to listen to webinar facilitators, Do NOT use Internet Explorer as it is not supported.
Cancellation Policy: To request a cancellation of a live webinar, please provide written notice by email or by phone within 24 hours of placing your order and we will refund you the full course fee. If you cannot give notice within 24 hours, a credit towards a future course of equal value would apply.
Collections
Nurses Occupational Therapists Occupational Therapy Assistants Physical Therapist Assistants Physical Therapists Social Workers Speech Language Pathologists Online Learning