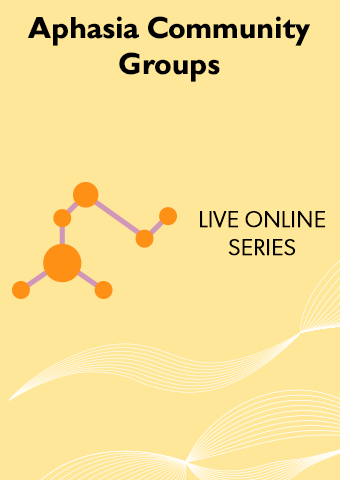 7/07-9/08 Online Aphasia Group Series (For People with Aphasia ONLY)
PLEASE MAKE SURE YOU HAVE REGISTERED FOR CLASSES AT: Register Here
The Center for Aphasia Research and Treatment  is offering two 10-week online series for people who have aphasia. You can choose to attend Book Club, Conversation Group or both! 
The registration deadline is June 24, 2022.
Option 1: Book Club 
Identity Theft
by Debra Meyerson
Identity Theft was written by Debra Meyerson about her recovery after a severe stroke. Debra is a Stanford Professor, author, lecturer, and an expert in the area of identity. 
After her stroke, Debra was unable to speak and had a significant physical disability. Debra worked very hard to regain her ability to communicate and do everyday activities.  Identity Theft focuses on the emotional journey to redefine oneself after a stroke. After a stroke, questions arise like: "Who am I now?" and "How do I rebuild a meaningful and rewarding life?" This is a book full of hope for stroke survivors, as well as their families and support networks.
You will be assigned to one book club:
Book Club
10:00 AM - 11:30 AM, Thursdays
OR
Book Club
12:00 PM - 1:30 PM, Thursdays
_________________________________________
AND/OR 
Option 2: Conversation Group 
Come and join the internet-based conversation!
See and hear from others who have aphasia, while social distancing.
This is an opportunity to talk about anything you want – what's happening in the world, politics, entertainment,  living with aphasia, your daily and weekly activities – anything goes! Converse in a supportive environment with others who have aphasia.
You will be assigned to one of these two times:
Conversation Group
12:30 PM - 1:30 PM, Thursdays
OR
Conversation Group
2:00 PM - 3:00 PM, Thursdays
_________________________________________
For more information, call the Center for Aphasia Research and Treatment at 312-238-6163 or Visit our website: http://www.sralab.org/aphasia
Collections
Online Learning