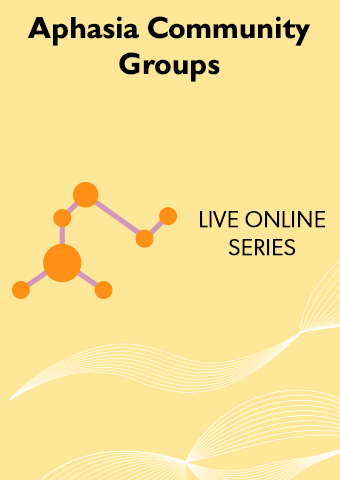 09/16-12/16 Online Aphasia Group Series (For People with Aphasia ONLY)
PLEASE MAKE SURE YOU HAVE REGISTERED FOR CLASSES AT: 
https://northwestern.az1.qualtrics.com/jfe/form/SV_6htxqCw88PNS38q
The Center for Aphasia Research and Treatment  is offering two 16-week online series for people who have aphasia. You can choose to attend Book Club, Conversation Group or both! 
The registration deadline is September 8, 2021.
Option 1: Book Club 
A Long Petal of the Sea
by Isabelle Allende
A Long Petal of the Sea is a new piece of historical fiction that spans decades. A Long Petal of the Sea begins during the Spanish Civil War as refugees flee Spain. Two young people travel to Chile. Cultures clash as they try to find their way in a new country. Come join us. We will learn about this time period and read about survival, joy and renewal.
You will be assigned to one:
Book Club
10:00 AM - 11:30 AM, Thursdays
OR
Book Club
12:00 PM - 1:30 PM, Thursdays
_________________________________________
AND/OR 
Option 2: Conversation Group 
Come and join the internet-based conversation!
See and hear from others who have aphasia, while social distancing.
This is an opportunity to talk about anything you want – what's happening in the world, politics, entertainment,  living with aphasia, your daily and weekly activities – anything goes! Converse in a supportive environment with others who have aphasia.
You will be assigned to one of these two times:
Conversation Group
12:30 PM - 1:30 PM, Thursdays
OR
Conversation Group
2:00 PM - 3:00 PM, Thursdays
_________________________________________
 
For more information, call the Center for Aphasia Research and Treatment at 312-238-6163 or Visit our website: http://www.sralab.org/aphasia
Collections
Online Learning