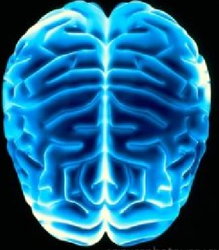 08/15/19: Employment for People with Parkinson's Disease: Team-Based Strategies and Resources
August 15, 2019
12:00 to 1:00 pm. CST

Instructors:  Dr. Miriam Rafferty is a Research Scientist at the Shirley Ryan AbilityLab and an Assistant Professor in the Department of Physical Medicine and Rehabilitation and Department of Psychiatry and Behavioral Science at Northwestern University's Feinberg School of Medicine. She earned her Doctor of Physical Therapy degree from Washington University in St. Louis in 2006, her Board Certification in Neurologic Physical Therapy in 2010, and her PhD in Neuroscience from the University of Illinois at Chicago in 2015. She completed postdoctoral fellowship training in Health Services and Outcomes Research and implementation science at Northwestern University. Her current research at the Shirley Ryan AbilityLab focuses on proactive interdisciplinary rehabilitation for individuals with Parkinson's disease and facilitation of knowledge translation research throughout the organization. She is published in the Journal of Neurologic Physical Therapy, Physical Therapy Journal, and the Journal of Parkinson's Disease. She has recent funding from the National Institutes of Disability, Independent Living, and Rehabilitation Research; the Parkinson's Foundation; the Davis Phinney Foundation; the Foundation for Physical Therapy; the Agency for Healthcare Research and Quality.
Pamela Palmentera received her Master's degree in Social Work at the University of Illinois-Chicago.  She has over 25 years of experience in social work. Pam has been a part Northwestern Medicine (NM) since 2004. She implemented the Bereavement Program of NM Hospice and Palliative Care Program.  She is an active member of the NM Ethics Committee. She currently serves on the Mentoring & Networking committee for the Parkinson's Foundation.
Pamela Capraro has been with the Shirley Ryan Vocational Rehabilitation Center for eighteen years.  She is the former manager of the SRALab Vocational Rehabilitation Services, she was responsible for overseeing the Center's vocational professionals, who provide employment services at eleven of Shirley Ryan Abilitylab's care sites. Pam is a certified rehabilitation counselor.  She received her Master of Science degree in Rehabilitation Counseling from IIT, a certificate in Disability Ethics from the University of Illinois and a certificate in Nonprofit Management from Roosevelt University.  She is also a Licensed Clinical Professional Counselor (LCPC) with the state of Illinois. Pam has over thirty years of experience working with people with disabilities.
Audience: Clinicians (physicians, allied health, nurses, social workers and rehabilitation counselors) who treat people with Parkinson's disease
Description: People with Parkinson's disease (PD) exit the workforce on average five years earlier than people without PD due to motor, cognitive, communicative, and effective symptoms. Early employment interventions utilizing rehabilitation counseling could help people with PD retain employment. Because rehabilitation counselors are not available for all people with PD, this webinar will share information that the interdisciplinary team can use to guide people with PD to constructively address employment challenges.
Objectives: Upon completion of this course, participants will be able to:
Identify common employment challenges for people with PD.
Examine opportunities for, and importance of, early intervention for employment issues for people with PD that can be addressed by their interdisciplinary care team.
Describe resources and accommodations to help people with PD retain their employment.
 Continuing Education Credits
 Physical Therapy 
This course has been approved by the Illinois Physical Therapy Board for 1.0 Contact Hour. Approval #216-000069.
The Shirley Ryan AbilityLab is recognized by the New York State Education Department's State Board for Physical Therapy as an approved provider of physical therapy and physical therapist assistant continuing education. This course has been approved for 1.0 Contact Hour.
Collections
Online Learning Nurses Occupational Therapists OTA and PTA Physical Therapists Physicians Social Workers