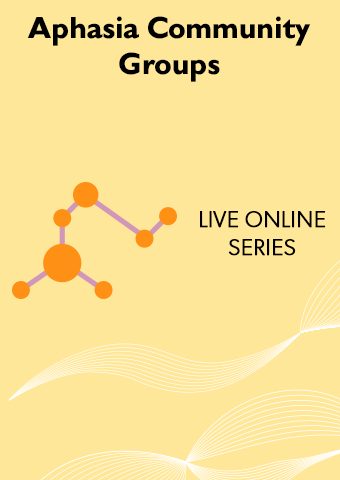 9/17- 12/17: Online Aphasia Group Series
The Center for Aphasia Research and Treatment  is offering two 13-week online series for people who have aphasia. You can choose to attend the Book Club, Conversation Group or both! 
Option 1: Book Club 
The book club will discuss Just Mercy (adapted for young adults) by Bryan Stevenson, an acclaimed lawyer and social justice advocate.  He tells the stories of people who are on death row.  Many are wrongfully imprisoned.  Stevenson fights for their freedom.
"Bryan Stevenson is America's young Nelson Mandela, a brilliant lawyer fighting with courage and conviction to guarantee justice….what hangs in the balance is nothing less than the soul of a great nation."—Desmond Tutu, Nobel Peace Prize Laureate
Please Note: You will be responsible for ordering your own book. It is available at online retailers such as Amazon or Barnes and Noble or at your local library or bookstore. 
Chapter summaries and questions will be provided via email. We will discuss 1-2 chapters each week.  
You will be assigned to one of these two times:
Book Club Group
10:00 AM - 11:30 AM, Thursdays
Book Club Group
12:00 PM - 1:30 PM, Thursdays
_________________________________________
OR 
Option 2: Conversation Group
Come and join the internet-based conversation!
See and hear from others who have aphasia, while social distancing.
This is an opportunity to talk about anything you want – what's happening in the world, politics, entertainment,  living with aphasia, your daily and weekly activities – anything goes! Converse in a supportive environment with others who have aphasia.
You will be assigned to one of these two times:
Conversation Group
12:30 PM - 1:30 PM,
Thursdays
Conversation Group
2:00 PM - 3:00 PM, Thursdays
_________________________________________
 
For more information, call the Center for Aphasia Research and Treatment at 312-238-6163 or Visit our website: http://www.sralab.org/aphasia