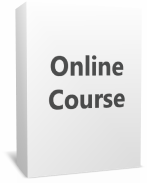 2019 Pediatric Gait Analysis and Orthotic Management: An Optimal Segment Kinematics and Alignment Approach to Rehabilitation (OSKAR)
Welcome!
This site includes the information and materials related to this course, including the pre-work that must be completed before you attend the live session.

Course Logistics
This module includes information related to planning your attendance, including the course agenda, hotel and parking information, and other general questions you may have.
Pre-Work Information & Materials
The different pre-work modules for this three-day course provide foundational material and set the stage for the lectures and workshops in the on-site portion of the course.
All pre-work must be completed by December 5, 2019.

On-Site Course Information & Materials
This module is where you will find materials required for the live session, and it is also where you will provide your feedback about each day of the course. Each day's survey should take you less than 10 minutes to complete, and please remember that survey completion is a required component of the course.
Important Dates
Hampton Inn Hotel Booking Cut-off Date: November 12, 2019
Pre-work Due Date: December 5, 2019
Live Course Starts in Chicago: December 12, 2019, 7:50 AM
Live Course Ends: December 14, 2019, 3:00 PM
Important Note
After you successfully complete all components of the course, you will be able to download your certificate by clicking the "Achievements" icon located on the left side of the learning portal dashboard. In addition to completing the assigned pre-work, successful completion of the course includes signing the attendance sheet for each live session, and completing feedback surveys for each day of the course.